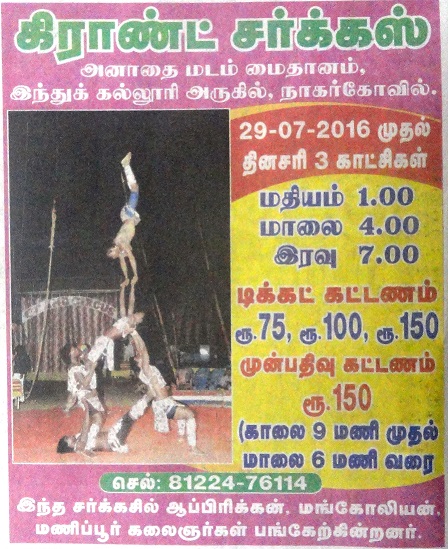 Now Kanyakumari district people can enjoy circus in Nagercoil from 29th July, 2016.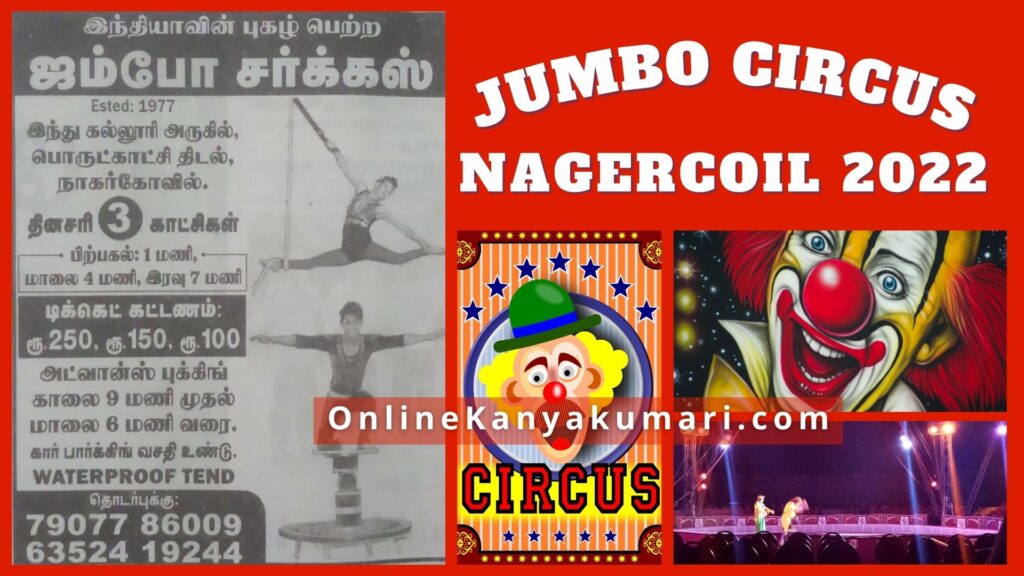 Jumbo Circus in Nagercoil 2022 – More Details – Click here >>>>
The circus is organized by Grand Circus. Entertainers from Africa, Mongolia and Manipur participate in this Circus to show their talents. There are a variety of acrobatics and gymnastics that are to be performed by the artists. Absolutely the clown will also be a Great entertainment for the Children.
Venue: Anadhai Madam Maithanam, Near Hindu College, Nagercoil.
Date: 29.07.2016
Time: Afternoon 1.00 PM / Evening 4.00 PM / Night 7.00 PM
Tickets: Rs.75 / Rs.100 / Rs.150
Reservation Available for Tickets of Rs.150/-. Contact 8122476114 ( 9 AM to 6 PM )
Contact: 8122476114