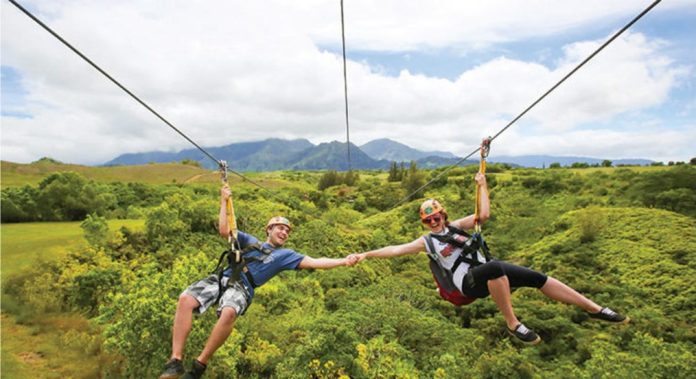 Overview
The reason for this article is to find the Family Fun and Adventures Day Outing Ideas in Bangalore! Are you a Bangalore resident who works or studies from home? Do your days seem never-ending and exhausting?
Unwinding and revitalizing yourself can be achieved by taking a peaceful vacation far from the bustle of the metropolis. A one-day outing could be a perfect solution to relieve you from the chaos of everyday life.
About Bangalore
Located in the southeast of Karnataka, Bangalore, usually referred to as Bengaluru, is named the Garden City of India. The third greenest city in India is also the fastest-growing city in the country. An ideal habitat that is highly sustainable for the vegetation is created by the mild climate and the optimum combination of sun and rain.
Bangalore's battle is depicted in its history accounts, which show how the once-desolate area was turned into a beautiful, green metropolis. Bangalore was depicted in paintings from about 250 years ago as a place with sand and old, strong granite rocks. The village wood lot and Devarakadu (holy woods), which are primarily located close to lakes and the Arakavati River, were the first tree-covered areas in this desolate region. It was utilized for religious purposes by the local populace. Hyder Ali's government is also responsible for the presence of the vegetation. He was responsible for the creation of the Lal Bagh, also known as the rose and cypress garden. This opulent garden was created by Hyder Ali and his son Tipu Sultan, and it is thought to have been a major factor in imperial interest.
Fifteen places for the perfect day outing
There are many many beautiful places in and around Bangalore. If a Day Outing in banglore, here are 15 places for that sweet getaway:
1.
Ramanagaram
The Sholay movie was filmed in Ramanagaram, which is 50 kilometers from Bangalore. In addition to being a well-known filming location, Ramanagaram offers a variety of well-known adventure sports, including rappelling, trekking, cave exploring, and more. Because of its industry related to silk and cocoon, Ramanagaram is sometimes referred to as the Silk City. and is among the top destinations for a day trip from Bangalore.
2.
Skandagiri
Yet another location for trekkers, some 60 kilometers from the lovely city of Bangalore. Kalavara Durga is another name for the Skandagiri summit. You won't believe your eyes when you come to the top of the hill and witness the breathtakingly lush surrounding foliage. The majority of hikers ascend this steep hill first thing in the morning in order to arrive at the summit in time to see the magnificent sunrise.
3.
Anthargange
The name Anthargange itself alludes to the never-ending spring that emerges in the center of the mountains and runs through the rocks. The name directly translates to "Inner Stream" or "Ganges from the Deep" in Canadian. Situated at an elevation of 1712 meters above sea level, the mountain boasts dense forests, rough boulders, and small caves, making it an ideal retreat for those who enjoy trekking, rock climbing, and cave research.
4.
Kuntibetta
The name Kunti Betta itself carries the heritage of this ancient site. According to local mythology, the Pandavas and their mother Kunti spent her final days on this hill, whereupon they named the hill Kunti Betta in honor of their mother. The most breathtaking hike is the night one in Kunti Betta when fireflies dance across the sky as the moon rises!
5.
Shivanasamudram falls
The ideal day trip from Bangalore is to the little town of Shivanasamudra, which is located on the banks of the Kaveri River. The Kaveri River carves its way across the rugged Deccan Plateau to build the Shivanasamudram Falls.During a one-day journey around Bangalore, a coracle ride across the surging water at the base of Shivanasamudram falls is a popular pastime. The everlasting Shivanasamudram Falls can be visited throughout the year, however, to truly enjoy the spectacle, one should go between July and October, or essentially during the monsoon season.
6.
Nandi Hills
Nandi Hills is a popular destination for lengthy drives departing from Bangalore. The hills are home to one of the region's oldest temples, which few people are aware of. One of the most amazing things you can do in Bangalore is to witness the dawn at Nandi Hills. So, for the best one-day excursion close to Bangalore, grab some pals and head for the trekking and cycling routes!
7.
Bheemeshwari
Are you looking for excursions outside of the hills and temples in Bangalore? This is the spot for you, Bheemeshwari! The Mahseer, one of the greatest game fish, lives in the small village, making it a paradise for anglers. Bheemeshwari is sure to wow with its boat trips, nature camps, and fishing camps.
8.
Day Out at Jain Farms
One of the most tranquil resorts in the city is Jain Farms Bangalore, which is surrounded by lush vegetation and unending natural beauty that has the power to quickly soothe the soul. In addition to taking in the expansive and stunning 700-acre resort, you can engage in a variety of activities that will transport you to a rural town, such as a bullock cart ride, guess the price, fire act, and magic performance. Plan your weekend getaway now and enjoy a peaceful day at Jain Farms Bangalore with your loved ones.
9.
Bannerghatta National Park
Situated 22 kilometers from Bangalore, the Bannerghatta National Park is a sanctuary for those who appreciate a wide variety of flora and fauna. This national park was created in 1971 and has a total area of about 104.27 square kilometers. The park's limits house several establishments, one of which is the nation's inaugural butterfly park. Ten Reserve Forests in the Anekal Range of the Bangalore Forest Division, a zoo, an aquarium, a children's park, a crocodile farm, a snake park, and a park with prehistoric species are among the other attractions. In addition, a jungle safari—a well-liked activity here—allows you to interact closely with the amazing wildlife. The tiny, well-marked animal zones in Bannerghatta National Park are its greatest feature; they virtually ensure that you will observe the animals. People ride in buses and safaris, which are caged vehicles.
10.
Hogenakkal Waterfalls
If you think that being in close proximity to nature is the finest way to heal the soul, Hogenakkal is the ideal location. One of the most cool spots to go on a day trip near Bangalore is Hogenakkal Waterfall. In the Dharmapuri area of Tamil Nadu, there is a waterfall called Hogenakkal, where the Kaveri River divides into several waterfall streams. Hogenakkal, 180 kilometers from Bangalore, is referred to as the "Niagara Falls of India" and is well-known for its therapeutic pools. It's the perfect one-day vacation from Bangalore because of the carbonite rocks, freshwater fish, coracle (basket boat) rides, and traditional oil massages.
11.
Vineyard Tour
As strange as it may sound, one of the most interesting and enjoyable things to do in the winter is to visit the several vineyards tucked away on Bangalore's outskirts. After spending the day observing and learning about the wine-making process, reward your palate with the sumptuous richness of bottled elixirs. Bangalore's vineyard excursions are becoming a great alternative for travellers who would rather take the less travelled route.
12.
Kanakapura
Perfect for a weekend escape, Kanakapura is a stunning city in the state of Karnataka, tucked away among rivers and trees. There are many waterfalls and lush flora in this hidden gem. Kanakapura is home to a wide variety of plants and animals. Some of the most frequent and easily spotted animals are pigs, wild dogs, spotted deer, and wild boars. There are lots of vibrant birds sitting on the branches, their melodic chirping filling the silence.
13.
Savandurga
One of Asia's largest monoliths, these hills are around 50 kilometers away from Bangalore and make for a great day trip destination. You can wake up from your lazy Saturday morning with a lovely drive down Mysore Road. Savandurga is regarded as one of the biggest isolated rock formations in Asia. It consists of two hills, Karigudda (black hill) and Billigudda (white hill), with a pond close by and a shrine at the foothill. Most hikers prefer Billigudda because of its milder hills. Rock climbing, camping, and trekking are popular weekend activities here for people from Bangalore.
Nearby, the Arkavathi River empties into the Manchanabele Dam. Trekking in the Savandurga hills offers a serene and scenic view of a gorgeous lotus pond. Slab climbing is one of the coolest things to do in the world, and a lot of adventure seekers and climbers visit there often. In this location, watching birds is another well-liked pastime. Enthusiasts can witness the critically endangered yellow-throated bulbuls, among other amazing avifauna. In this location, sloth bears and leopards have also been sighted.
14.
Wonderla Water Park
With more than 60 rides, Wonderla is a fantastic water and amusement park that is situated off the Mysore Road in Bangalore's suburbs. One of the park's primary selling factors is its assortment of "high-thrill rides," which it is well renowned for. It also features the first "reverse looping roller coaster" in India, which allows riders to travel in both ways at the same time—straight forward and backward. There are exciting and relaxing slides in the water park, which is also great. Like any theme park, Wonderla features a few must-see attractions. Although every ride at Wonderla Bangalore is amazing and thrilling, its high-adrenaline dry rides are the most well-known for giving visitors an incredibly thrilling experience.
15.
Day out at Guhantara
Make the most of your one-day trip to Bangalore by spending it at the well-known Guhantara day-out resort. A day at Guhantara at Kanakapura Road, the nation's first cave resort, offers numerous thrills along the road. This location is enjoyable for family vacations as well as business trips. The Guhantara Cave Resort is an underground resort with a typical architecture.Being next to a multi-cuisine restaurant, a coffee shop, and a traditional swimming lake makes the Guhantara Resort an exceptional choice among interesting resorts. Savor the 'Stone Age' ambience while the DJ spins Rain Dance tunes.
Conclusion
To sum it up, Bangalore is a stunning city that perfectly blends traditional and modern culture. Everyone should visit this city at least once in their lifetime to experience firsthand the magnificence of this vibrant, young city. Also, if you are already a Bangalorean, for that sweet getaway, try going to any of the places for a day out with family or friends. It will definitely be worth it and you can be fresh and rejuvenated after a peaceful day outing. Your family and friends will definitely enjoy the day outing experience. The best part of the day outings is that it is not too close to Bangalore and yet not far. Plan the next day's outing right away. What are you waiting for? Hope you have found out the Outing Ideas in Bangalore.