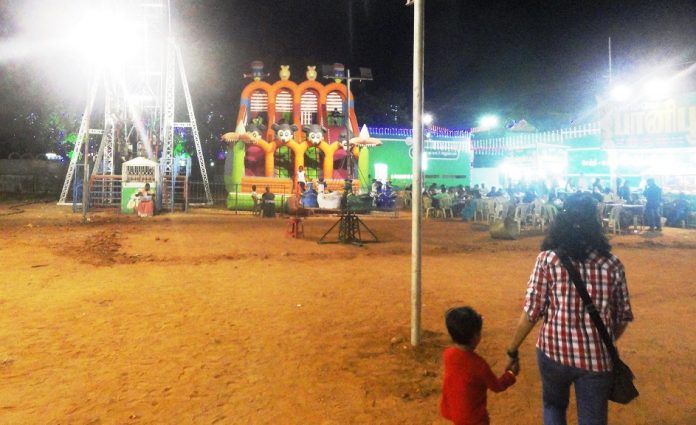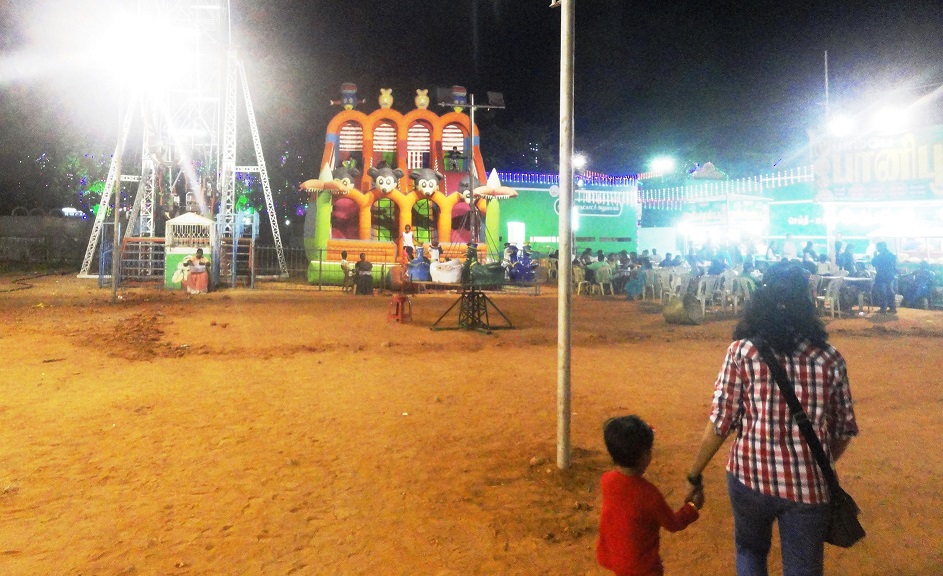 Government Exhibition Nagercoil 2016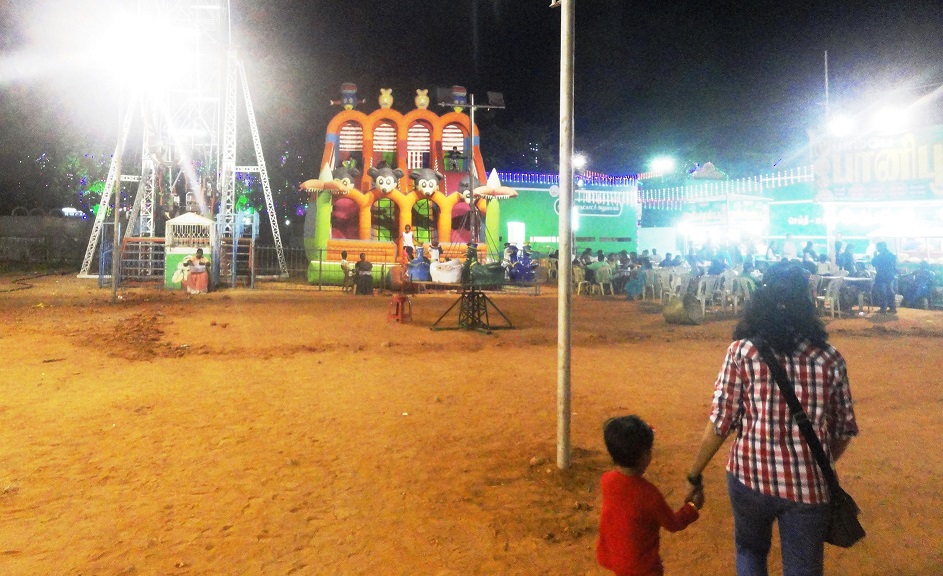 Venue : Anathai Madam ( Porutkatchi Maithanam), Near Hindu College, Nagercoil.
Time : Daily 4.00 PM to 10.00 PM.
Period : 29th April to 12th June 2016.
Ticket : Adults: Rs.15/- ; Children: Rs.10/-.
Now the people of Kanyakumari district can enjoy the summer vacations at Government Exhibition Nagercoil. This exhibition is organised by the Government of Tamil Nadu. This is the second year, the Government Exhibition is organised at Nagercoil. The open space exhibition will attract the people due to the presence of all entertainment at one place.
Snacks & Tasty Foods
Visitors can enjoy tasty foods like Delhi Pappad, Paani Puri, Pop Corn, Chola Puri, Madurai Jigirthanda, Aavin Ice cream, Cool drinks etc.
Entertainment for Children
There are entertainment game rides for children like Giant Wheel, Train, Water Boat Ride etc.
Shopping
There are 15 stalls for shopping for the visitors consisting of fancy items, plastic articles, household articles, bags, cotton clothes etc.
27 Govt. Stalls
27 stalls of Government departments like Tourism, Forest, Khadi Industry, Agriculture, Horticulture, Fisheries etc. are also kept. This is the second Government Exhibition in Nagercoil. Last year, 69203 visitors had visited the exhibition. Out of which, 53494 were adults and 15709 were children. The total income of last year was Rs. 521000/-.