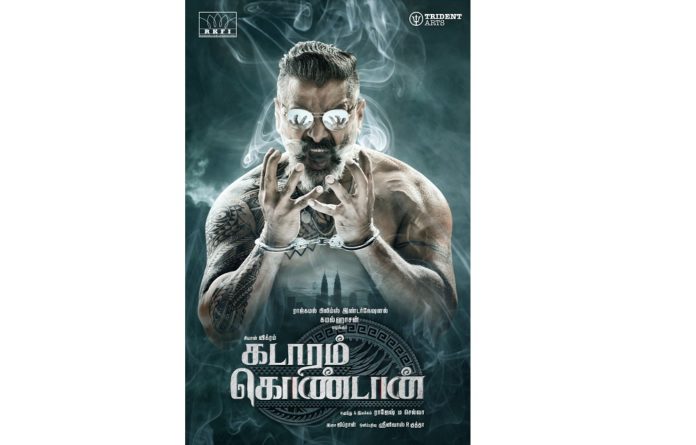 Kadaram Kondan Teaser / Trailer
Starring: Vikram, Akshara Haasan, Abi Hassan, Lena
Music: Ghibran
Direction: Rajesh M Selva
Production: Kamal Hassan's Raaj Kamal Films International
Kadaram Kondan is an upcoming action thriller movie starring Chiyan Vikram in lead role along with Kamal Haasan's younger daughter Askhara Haasan. The movie is produced by Kamal Haasan and co produced by Trident Arts. This is Vikram's 56th movie and is Directed by Rajesh M Selva.
The Kadaram Kondan trailer was released by Kamal Haasan in an event held in Chennai on 3rd July 2019. Kamal Haasan, Vikram, Akshara Haasan, Abi Hassan were among the others who attended the event.
Watch the Kadaram Kondan Trailer below.

This movie will also be the debut movie of Nasser's Son Abi Hassan. As per the reports, the release of the movie was expected to be in April 2019. Anyhow the release was delayed and now it is expected to be released in July 2019. The actual release date will be announced by the makers of the movie. The film has been mostly shot in Malaysia. This film is said to be the remake of the Hollywood movie Don't Breathe.
Watch the Kadaram Kondan Teaser below.

Poster Image Credit: https://twitter.com/ikamalhaasan
For more Cinema infos, click here…