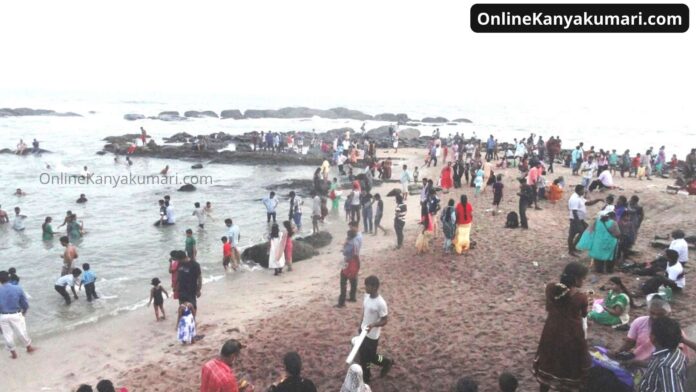 Kanyakumari Beach was once called as Cape Comorin and even now many people use the name. The Kanyakumari Beach is present in the southernmost tip of the Indian Peninsular. For all Tourist places in and around Kanyakumari, please click here.
Kanyakumari Beach is Beautiful but Dangerous too
Once the Kanyakumari beach was pretty long and was beautiful. Some time back, the Kanyakumari beach was altered by spreading huge stones which now made the beach very narrow and also dangerous. The beach is full of rocks and the waves collide over it and come to the shore which is very beautiful to watch.
The sand on the Kanyakumari beach is very beautiful as it is multi-coloured and it has a myth with the Bhagavathi Amman present in the Kanyakumari Bhagavathi Amman Temple. Hindus bathe in the beach and worship Devi Bhagavathi Amman.
It is not fit to splurge or bath in the Kanyakumari Beach, but one can watch the beauty of the beach from the shore and can dip their feet from the shore in the sea water. Tourists are restricted and warned to stay off the rocks by the policemen since it may be dangerous to climb on the rocks present inside the sea.
The sea shore is very good place to sit and watch the beautiful beach and children can enjoy playing on the shore with careful watching.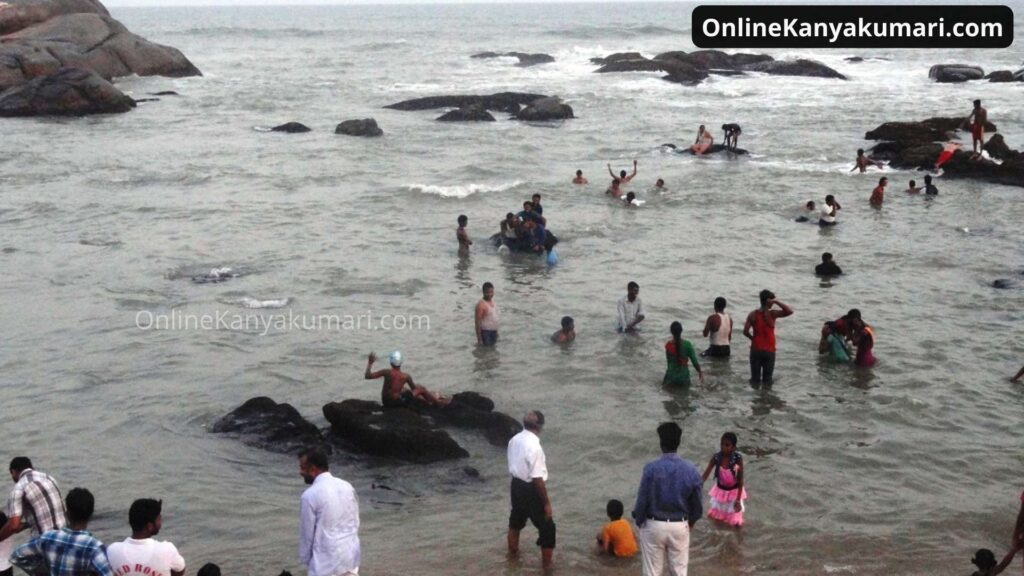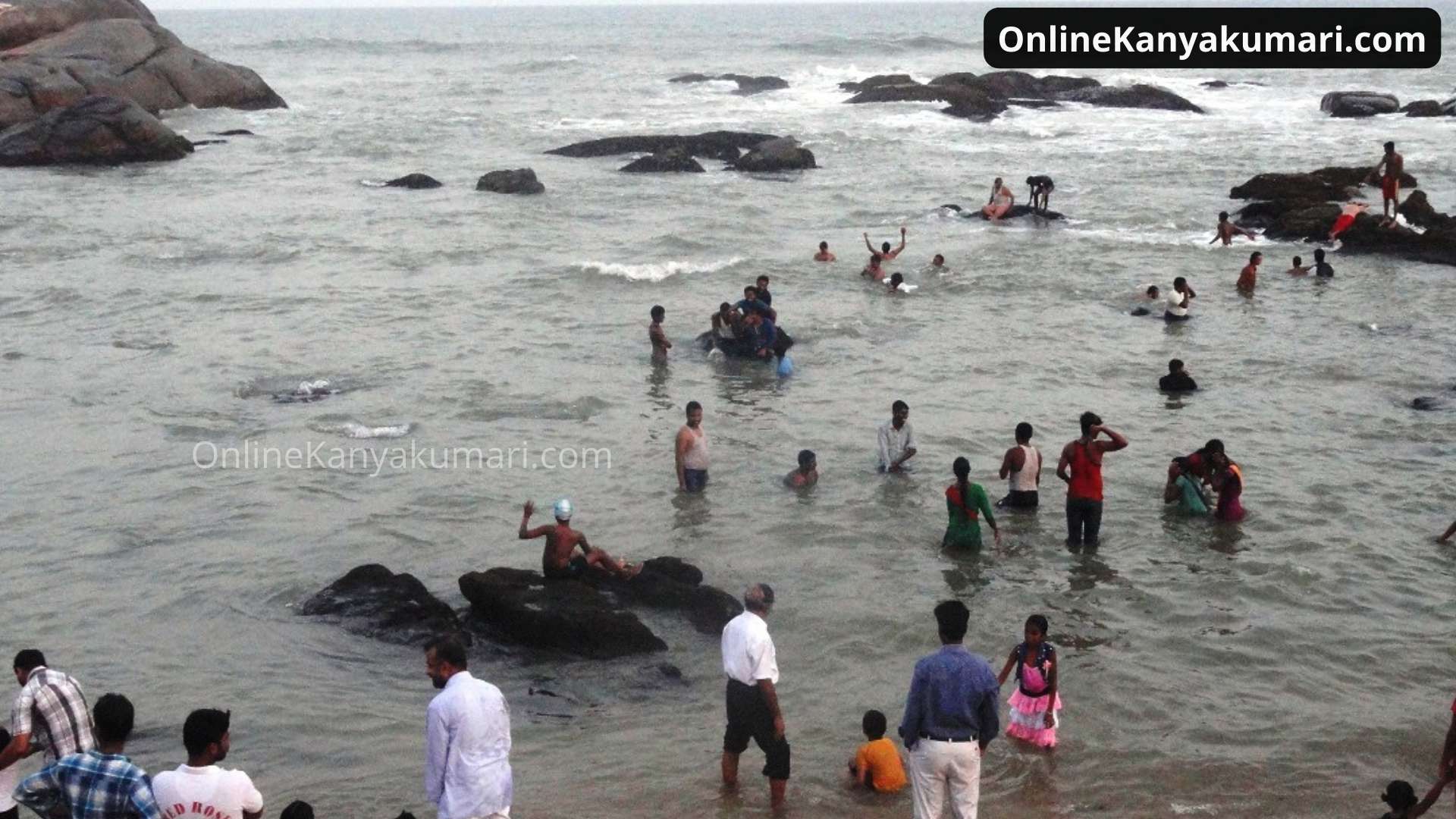 It is very fine to watch the Sun rise and Sun set from this beautiful beach as the sea and sky looks orange in colour. Also on Chitra Pournami day, one can watch the Sight of Full Moon Rising and the Sun Set at the same place in same moment. This can be seen only at Kanyakumari in the entire Country.

The Triveni Sangam, Meeting of Three Water bodies
On the Triveni Sangam, is the meeting up of (or confluence of) the three water bodies, namely the Bay of Bengal, the Arabian Sea and the Indian Ocean. The merging of water bodies is a virtual delight. Steps are built to reach the Triveni Sangam and tourist could dip their feet and wash hand. Care should be taken that the steps are slippery.
Accommodation / Hotels
Good Accommodation is available at Nagercoil, Kanyakumari, Trivandrum. There are many Hotels, Lodges and home stays available.
Airport
Tuticorin – 116 kms.
Madurai – 245 kms.
Trivandrum – 95 kms
By Rail:
Kanyakumari Railway Station is the closest train facility available.
By Road:
Bus facility is available in Kanyakumari.
Nagercoil – 21 kms
Madurai – 245 kms.
Tirunelveli – 86 kms
Trivandrum – 95 kms.
Best Season
Any time is good.
Visiting Hours
4.00 am to 12.00 am.
Entry Fee
There is charge for vehicle parking.
Kanyakumari Beach Photo Gallery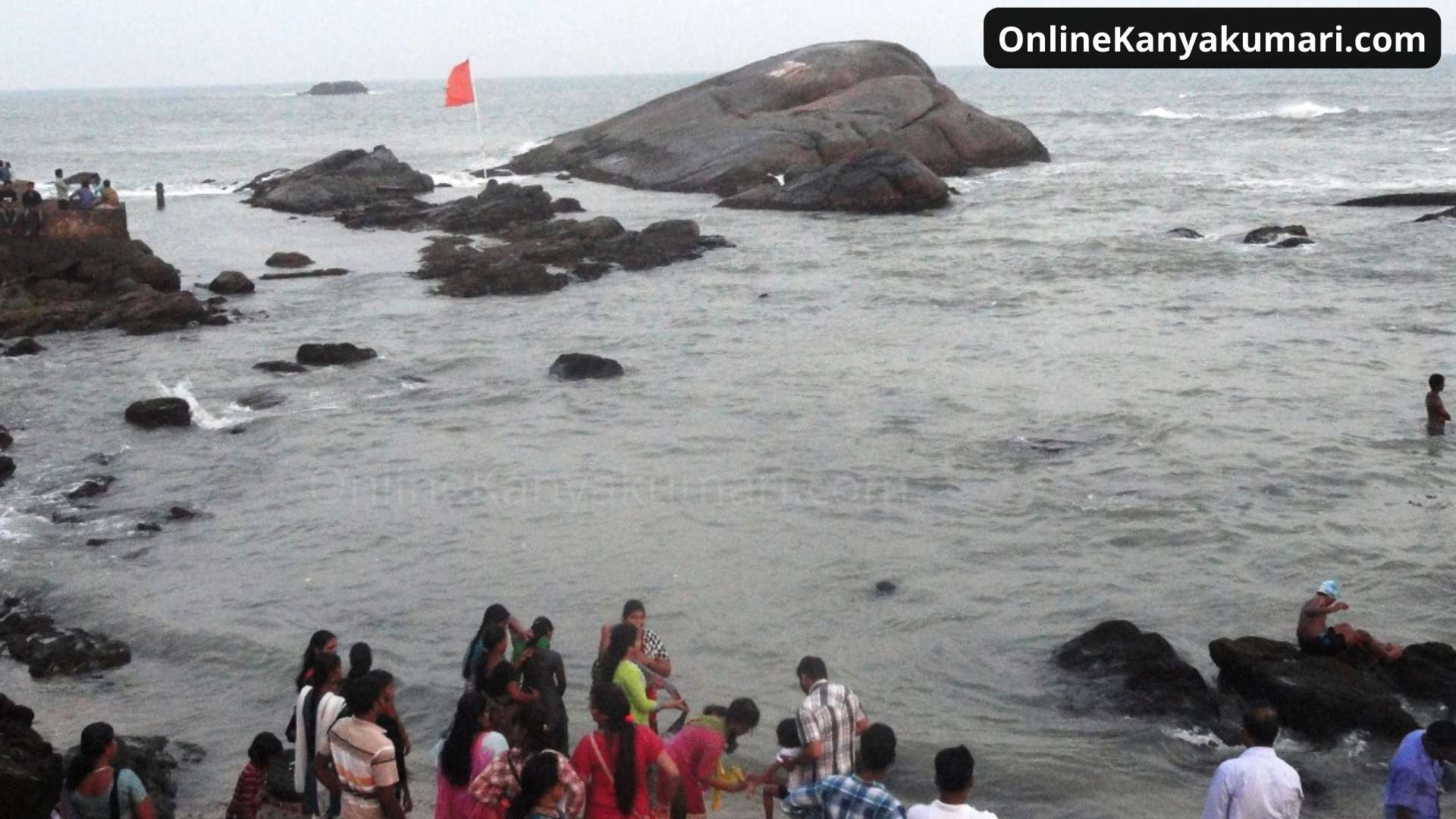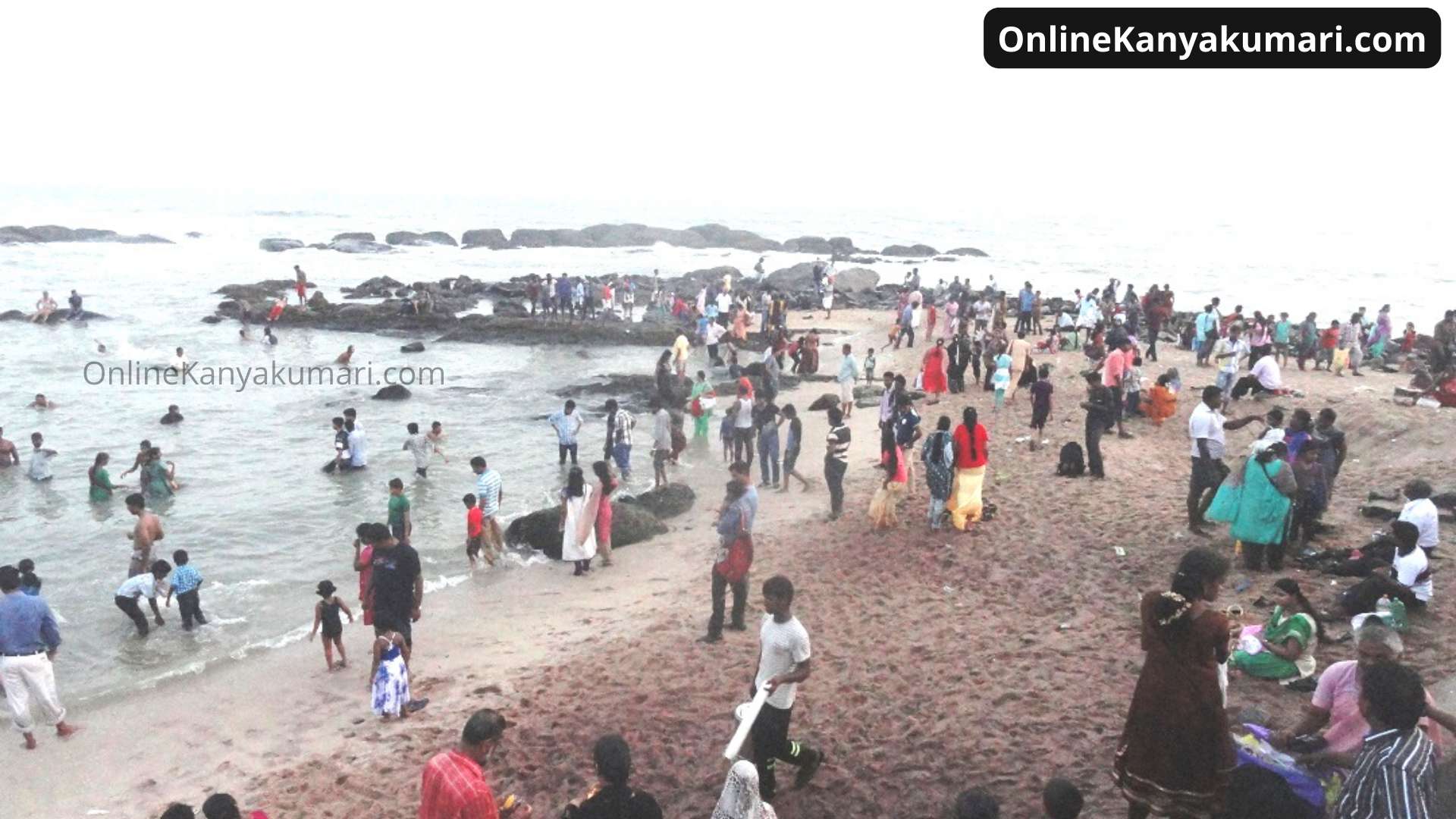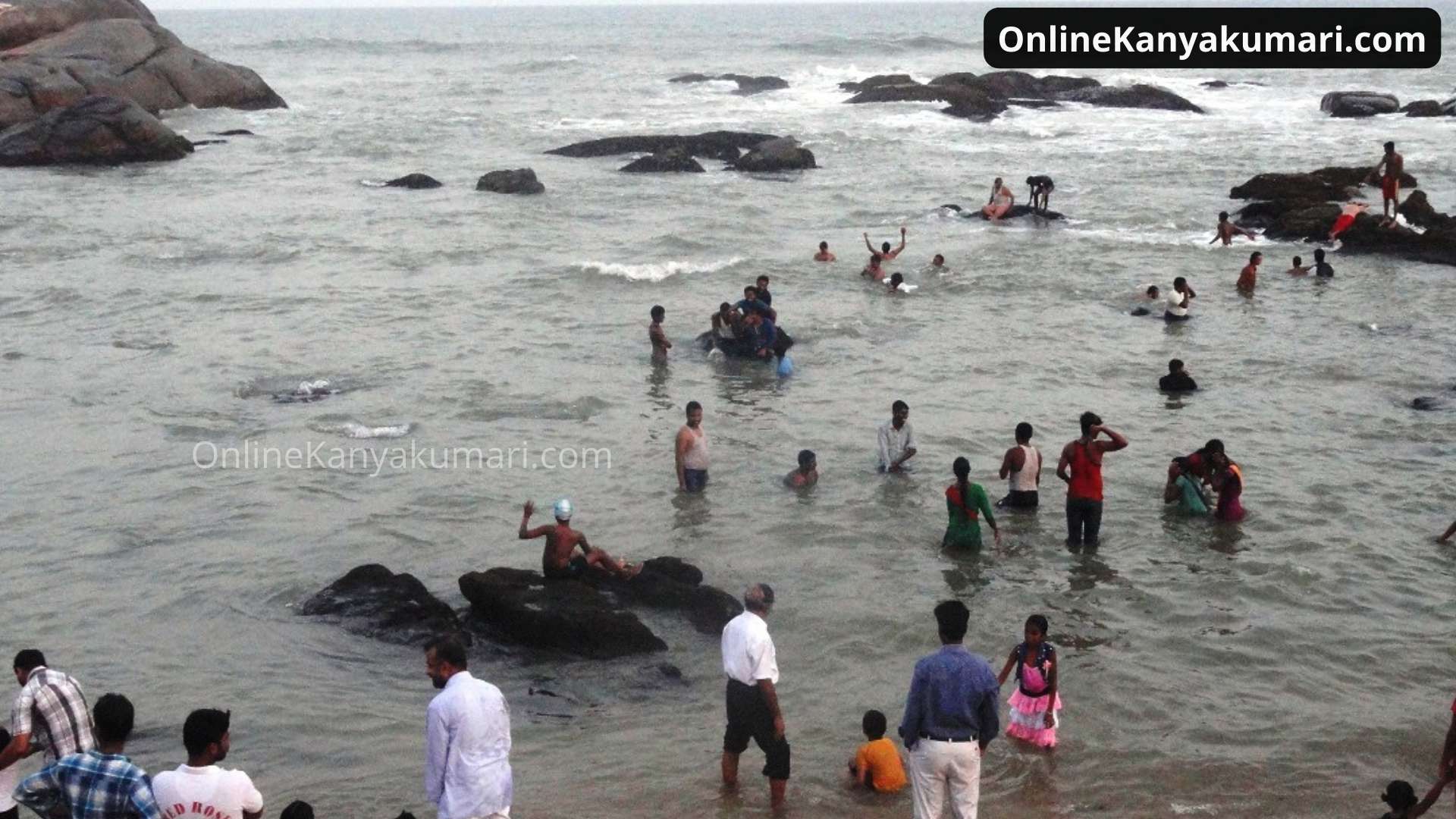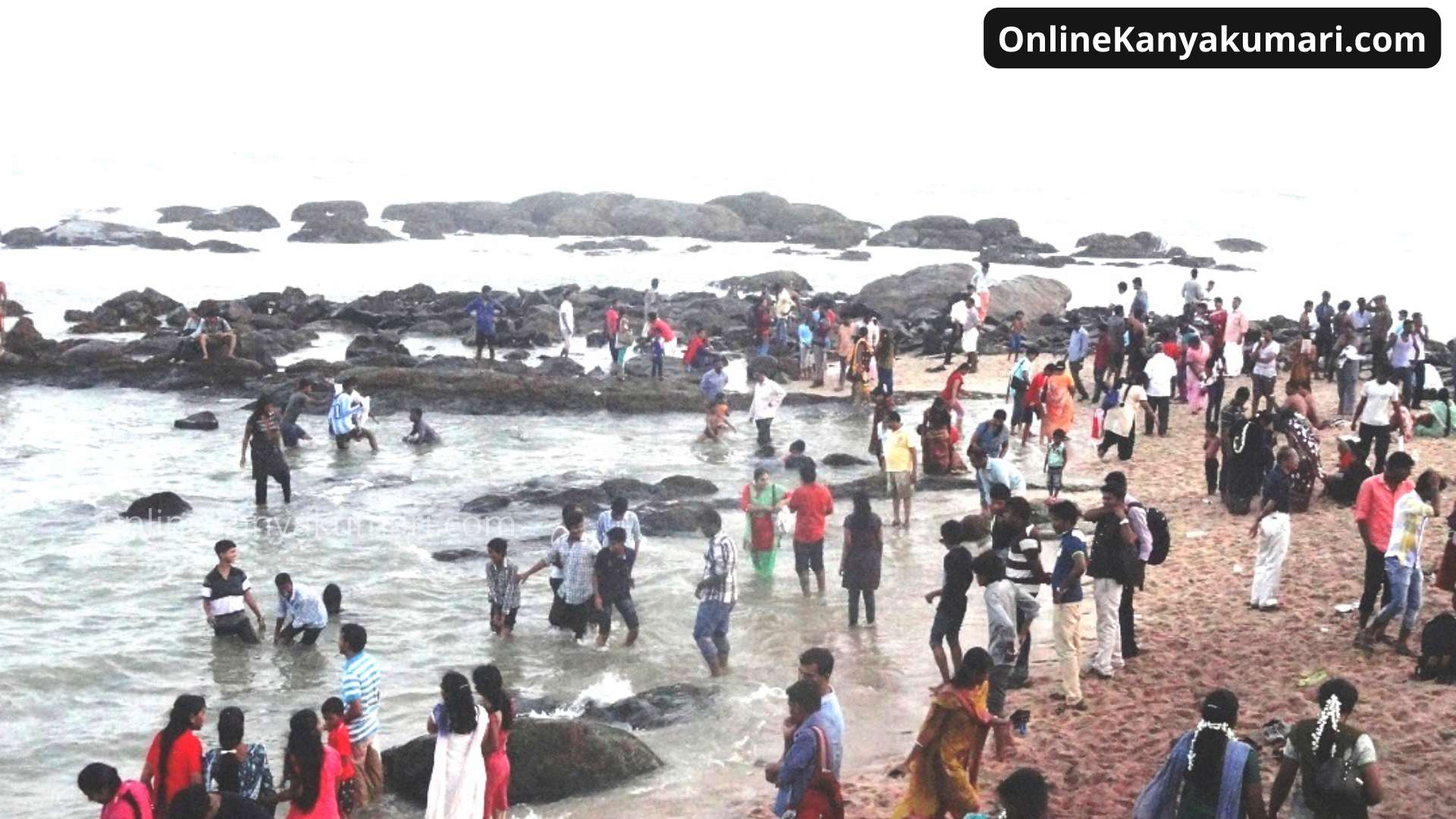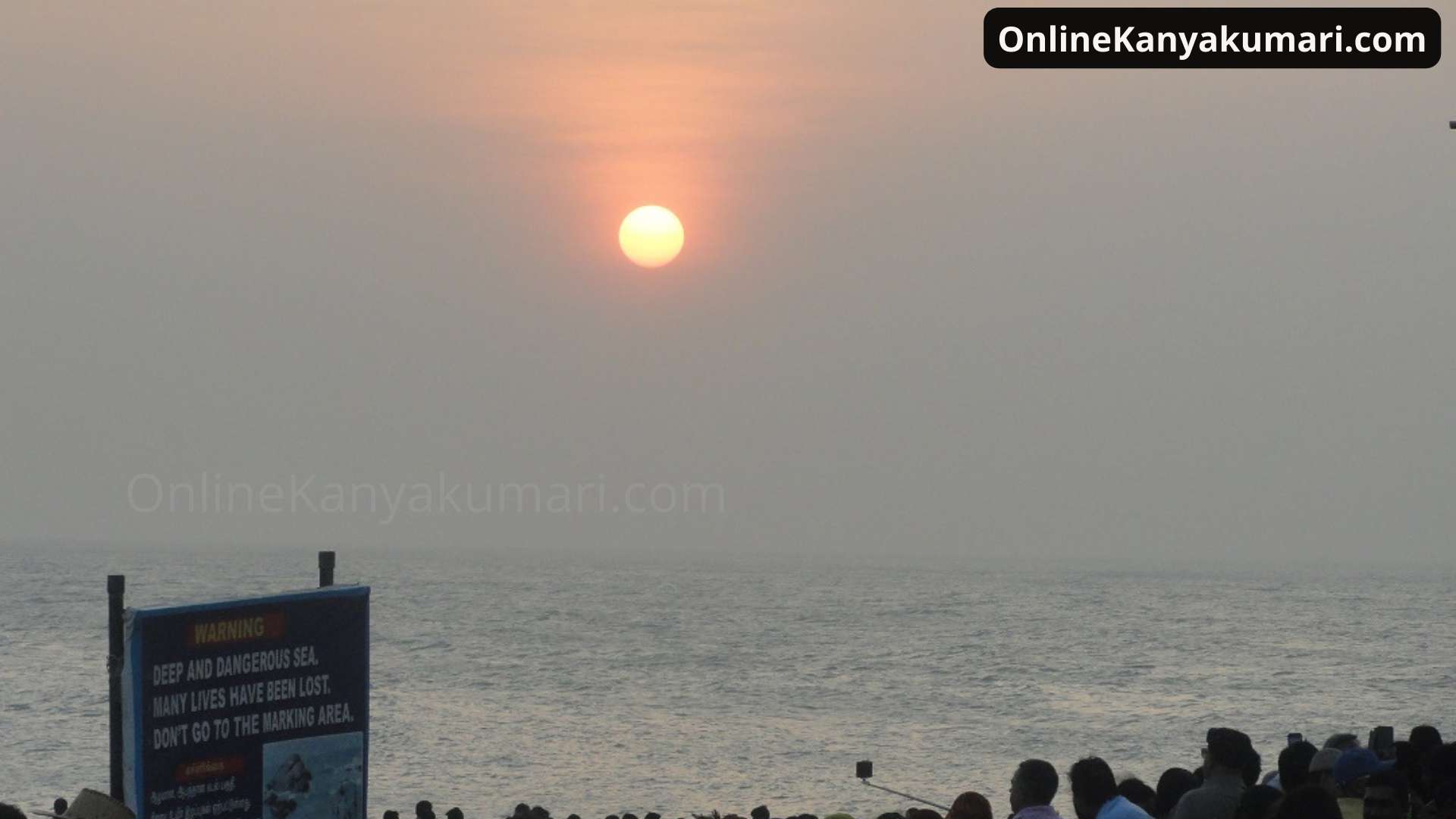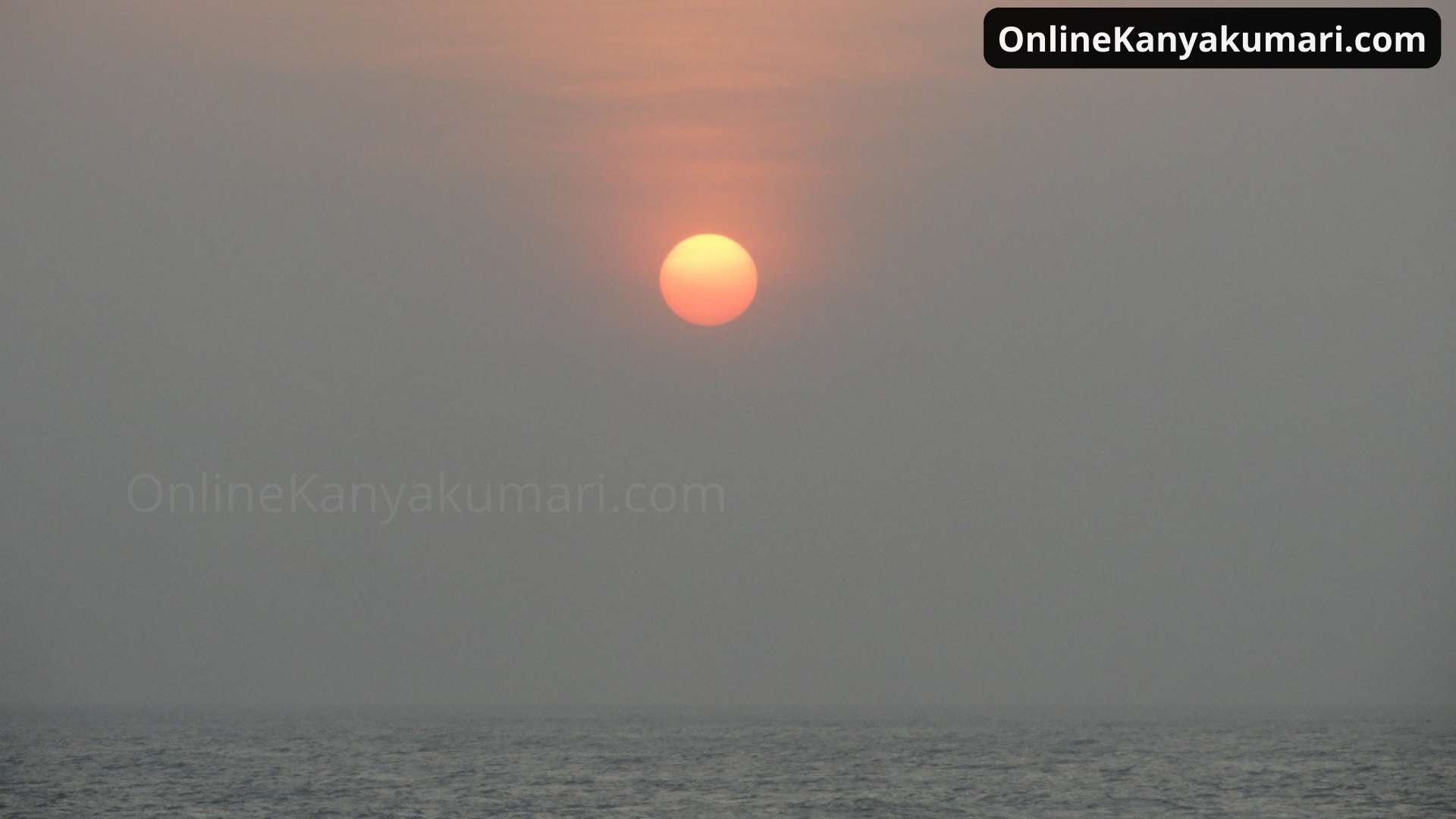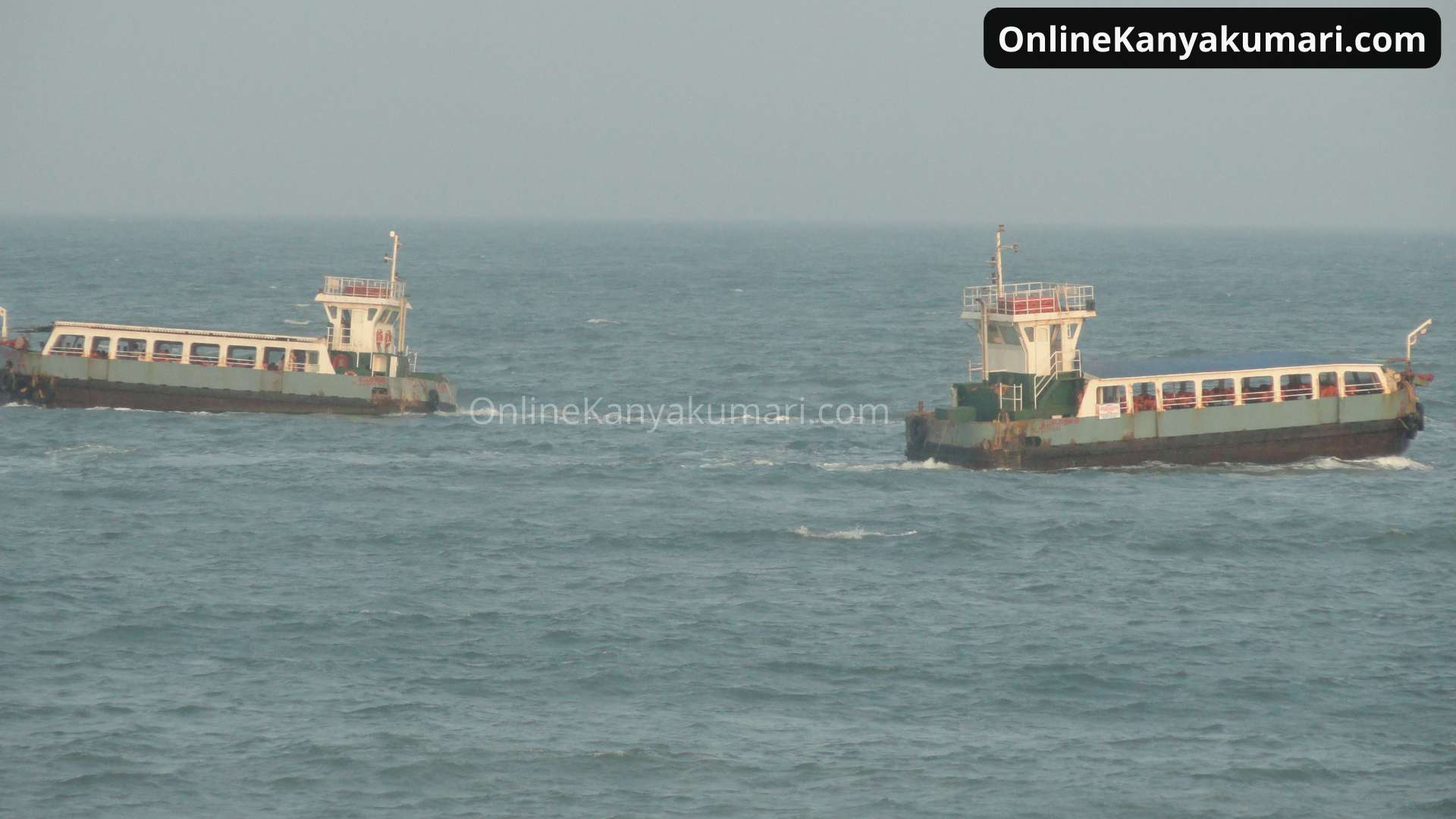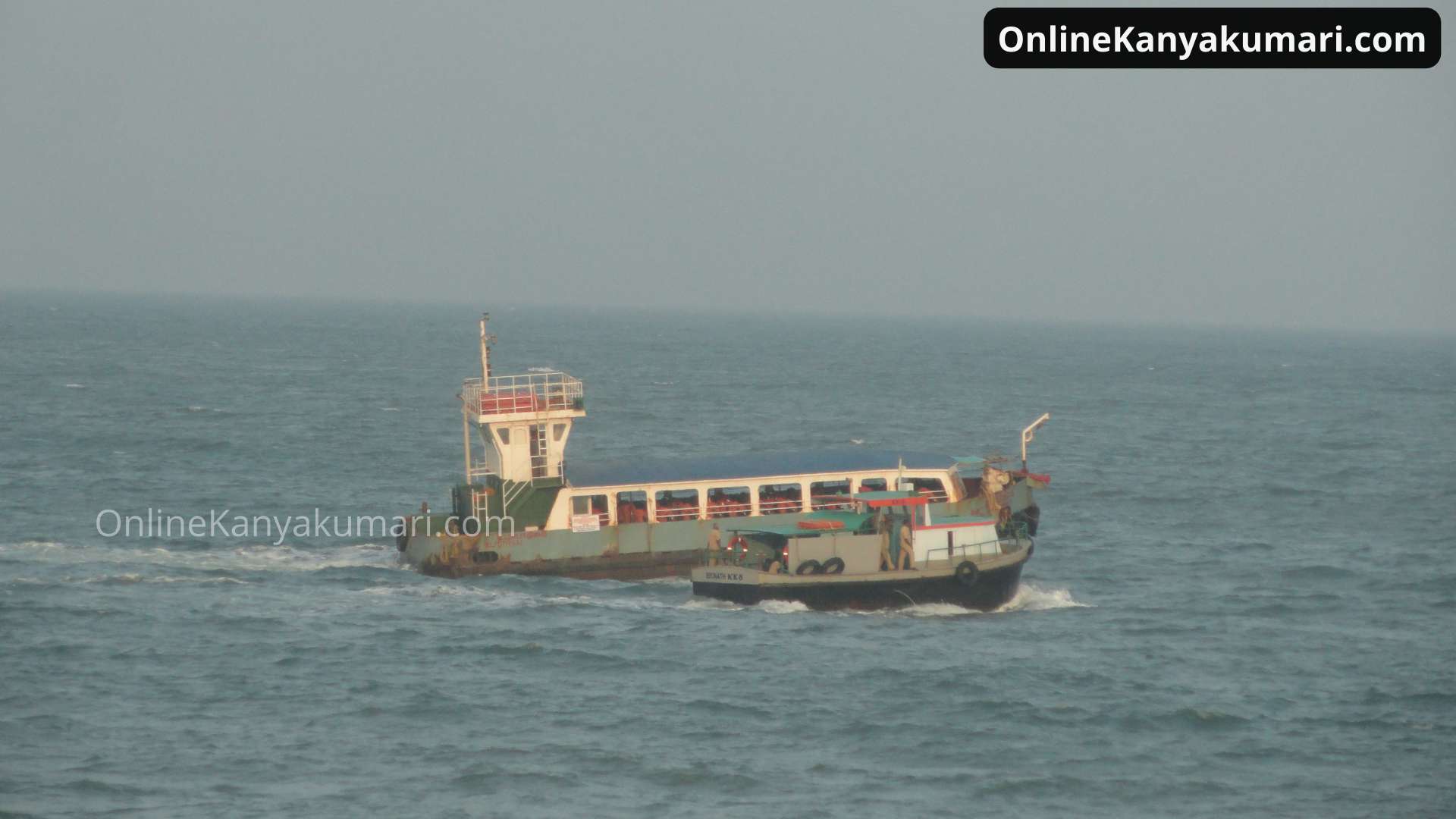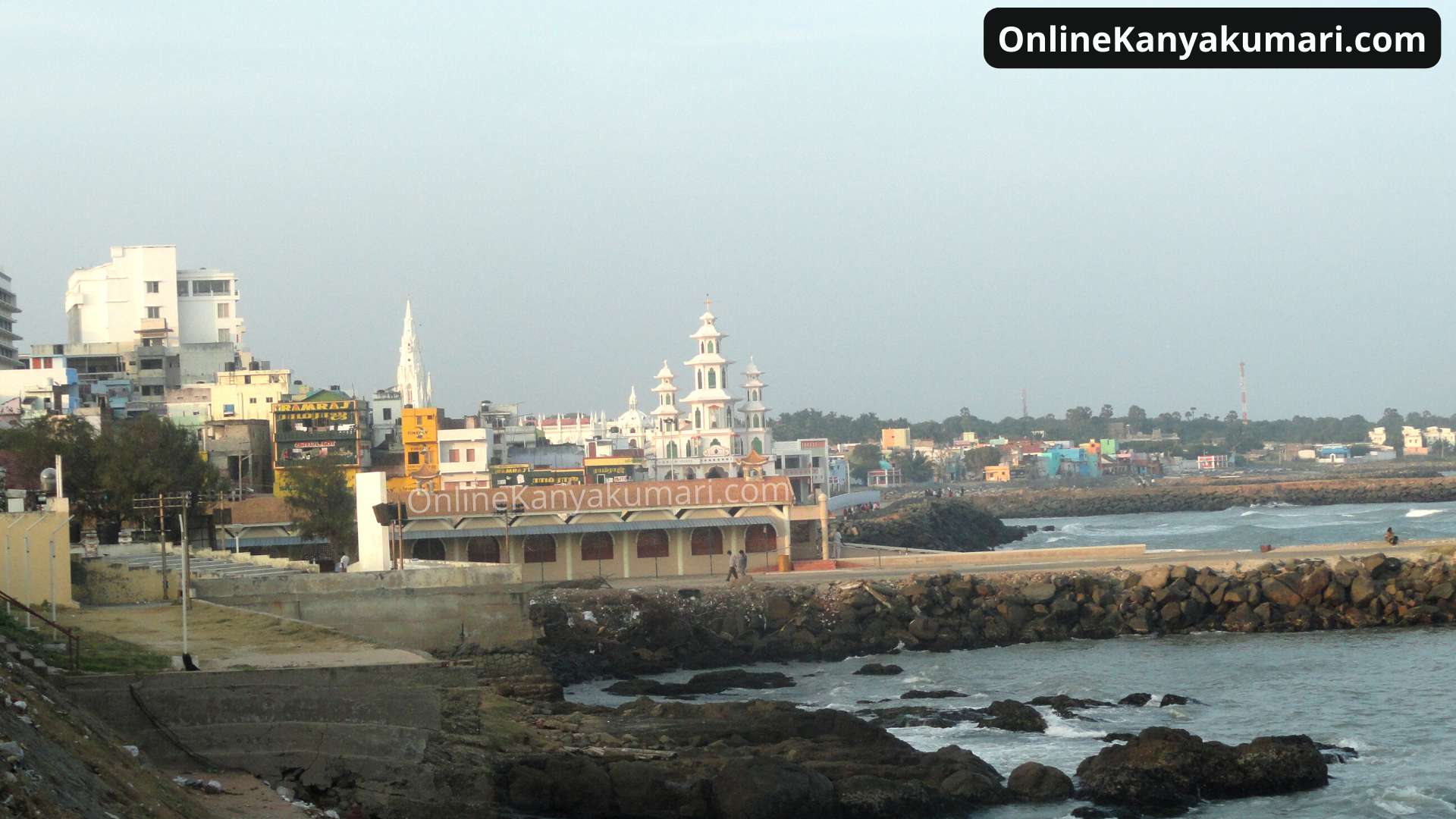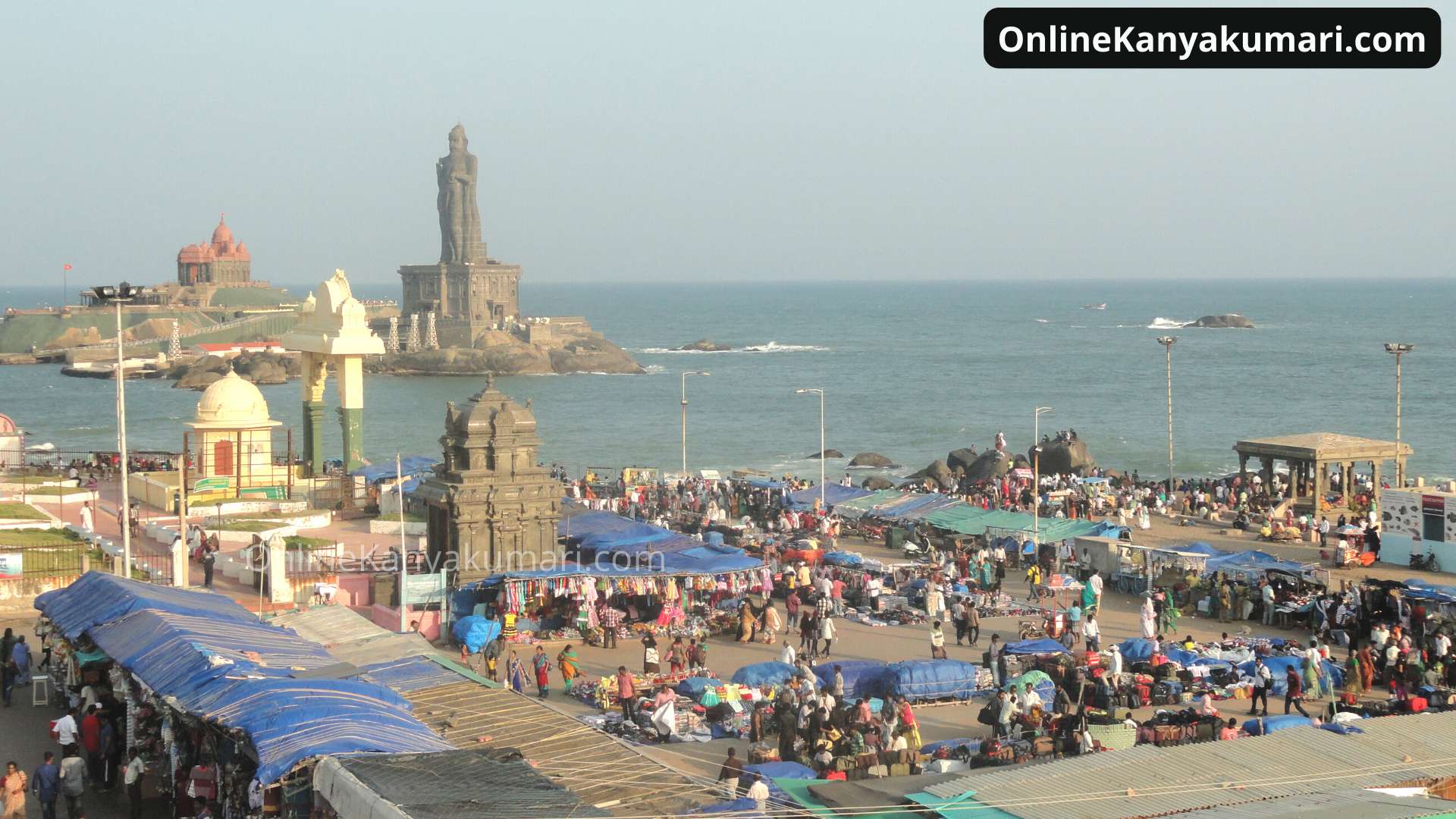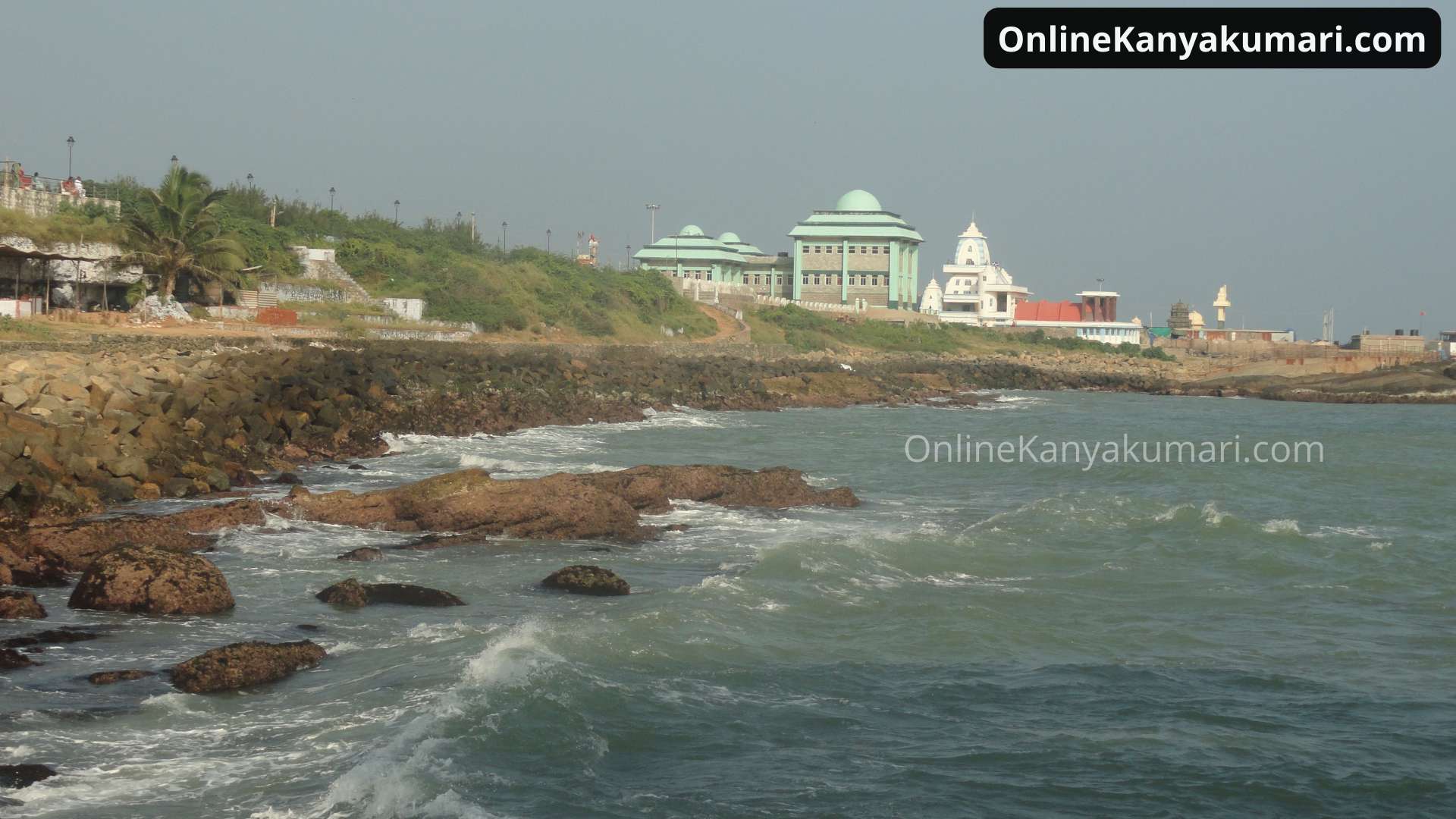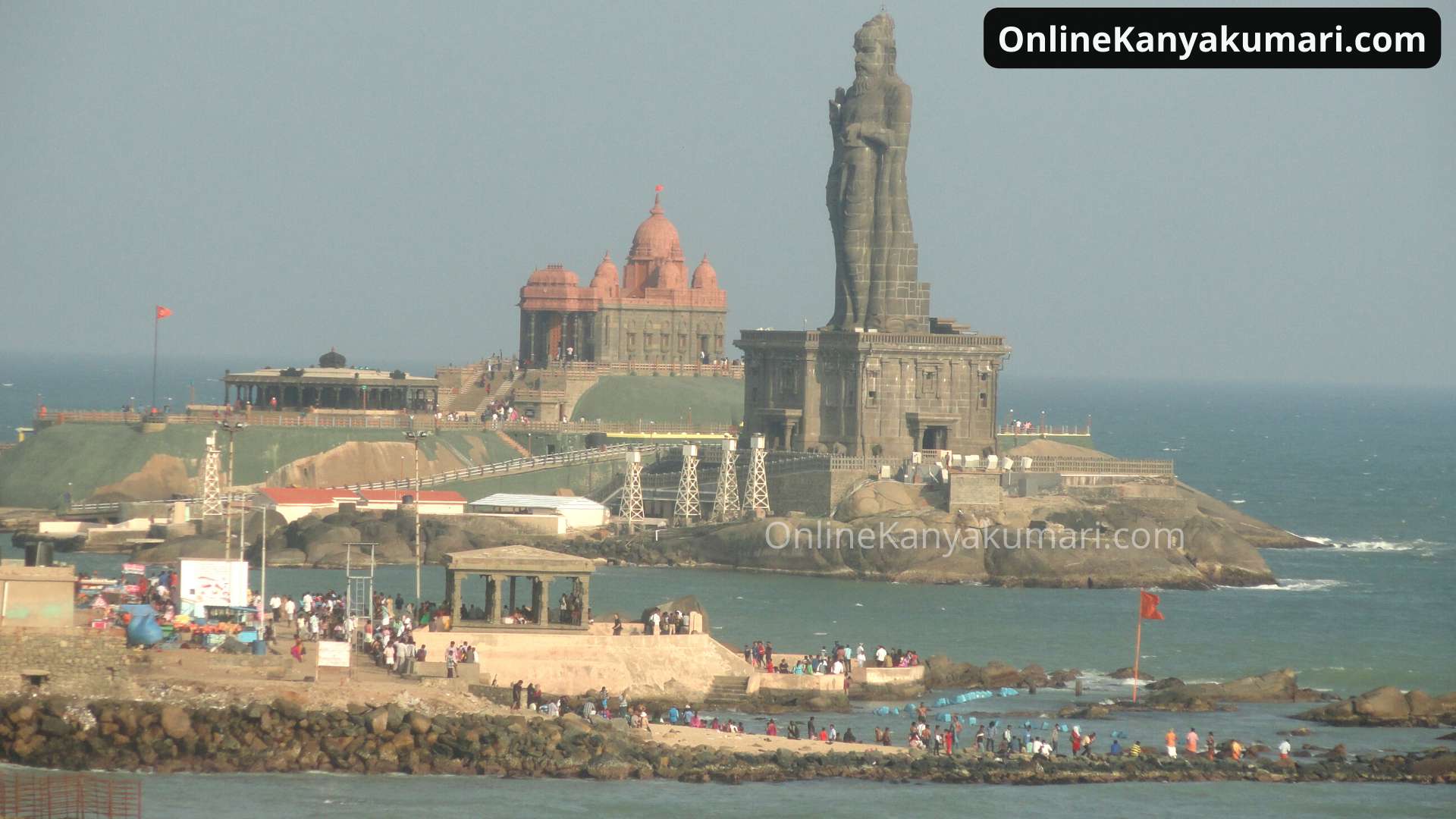 Kanyakumari Beach Google Map Location