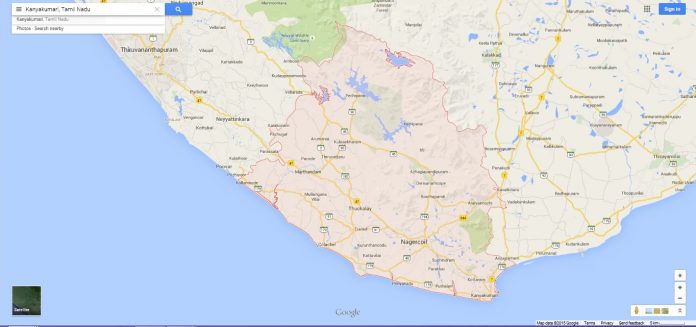 Kanyakumari history goes long back. There is a legend of India, which says that Parasurama one of the avatars of Vishnu, heralded his battle axe and reclaimed from the sea, in the strip of land between Goa and Kanyakumari, on which he rehabilitated his followers. However thereto, there is a ample historical and literary evidence to prove that Kanyakumari was a geographical and political entity as far back as the third century B. C.
It is good to know that the orderly sequent of events which is an essential qualities of history, is abundantly present, in the annals of this hoary "Land's end of India".
Eratosthenes, who lived in the third century B.C. is the first foreign writer who mentions Kanyakumari in his writings. Further Periplus, in his "Foreign Notes of South India" has his to say: "there is another place called Comari, the cape of Comari and a harbour. Hither came those who wish to consecrate themselves for the rest of their lives, bathe and dwell in celibacy: and women also do the same; it is told that the Goddess once dwelt here and bathed".
The Roman naturalist and writer, Pliney the Elder (who lived between 23 – 79 A.D.) mentions Kottar as a commercial metropolis, having trade links with his contemporaneous Italian merchants.
Doctor Galdwell, one of the most authoritative Indologists of modern time's mentions, that Ptolemy, a Greek mathematician, astronomer and geographer who lived in Alexandria about 130 A.D., referred Kottar as Kottora Metropolis. This will witness to the fact that Kottar which is now the part of Nagercoil, was in its own right, a trading emporium even prior to the first century A.D.
Coming nearer home, we find that Tholkapiyam (third century B.C.) the earliest classic in Tamil, which is also the first grammatology, was released for publication in the presence of Athamkottasan, a native of Athamcode, in the southern part of Modern Vilavancode taluk.
Thiruvattar, the seat of the famous temple dedicated to "Adikesava Perumal", derives its name from being situated on the banks of a river, which encircles the town on three sides (Vattam means circular in Tamil) and is mentioned in Purananuru, which is an anthology of Tamil Poets dating back to the third century A.D.
Similarly, Boothapandy the present headquarters of Thovalai Taluk, was founded by Boothapandian of Ollayur who is one of the poets who authored Purananuru.
In Kanyakumari History, during the first Sangam period of Tamil literature, which is undoubtedly before the second century A.D., Kanyakumari was divided into seven principalities, beginning with Parathaya Nadu comprising Kanyakumari and suburbs, and ending with Vilavancode which encompassed the present Muttom.
Kokkaru Nandadakkam of the "Ay" dynasty who lived in the ninth century A.D. built a temple near Munchirai and called it Parthipasekarapuram after one of his numerous titles. The inscription known to antiquarians as Velvikudi, mentions Sengodi which is a hamlet of Thiruvattar.
Inscriptions in Thirunandikarai, one of the cave temples, speaks of an endowment created in 985 A.D. by Raja Raja Chozhan, the illustrious ruler of the Chola Kingdom.
The temple at Thalakkulam, near Eraniel seems to have been renovated during the 15th Century and it would be safe to presume that it was in existence in 10th Century itself.
In Suchindrum, which is the largest temple in the District, there are several inscriptions which testify to the fact that area comprising the present district was ruled at various times by the Cholas, the Cheras, the Pandiyas and for a brief while by the Nayaks of Madurai and even by Krishna Deva Raya of Vijayanagar dynasty. The inscriptions of Rajendra Chola II who lived in the second of the eleventh century (and who defeated the Pandian King and annexed the territory) are a valuable source of Kanyakumari history
Advertisement