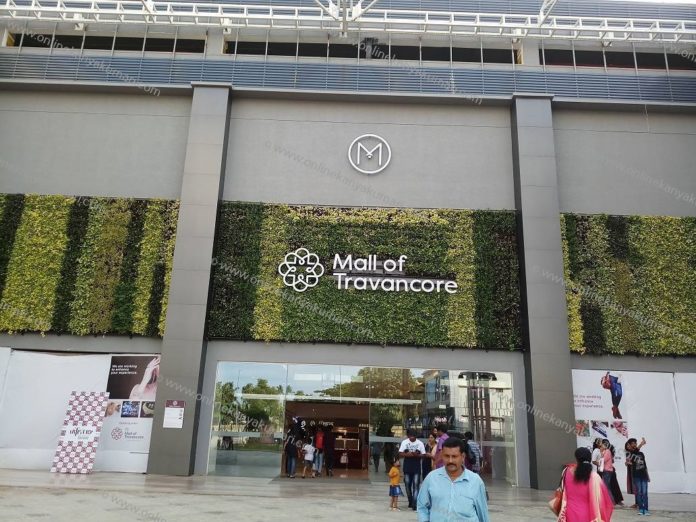 Mall of Travancore at Chakka, Trivandrum
Mall of Travancore Trivandrum is the Capital City's First Shopping Mall which was opened on March 23rd, 2018. The Mall was inaugurated by chief minister Pinarayi Vijayan. The Mall of Travancore is located near the Thiruvananthapuram International Airport at Chakka, between the Ananthapuri Hospital and Terminal – 2 of Trivandrum International Airport.
Eco Friendly Mall
Mall of Travancore is the first green mall in the country. There are three organic waste converters with the capacity to treat 2.5 tons of food waste per day. The sewage treatment plant can process three lakh litres of water per day for recycling water. This recycled water will be used in mall for air conditioners, toilet flush and irrigation needs. The entire walkway around the mall is laid with cobblestones which help the percolation of rainwater to the ground.
Lifestyle Destination & Unique Shopping Experience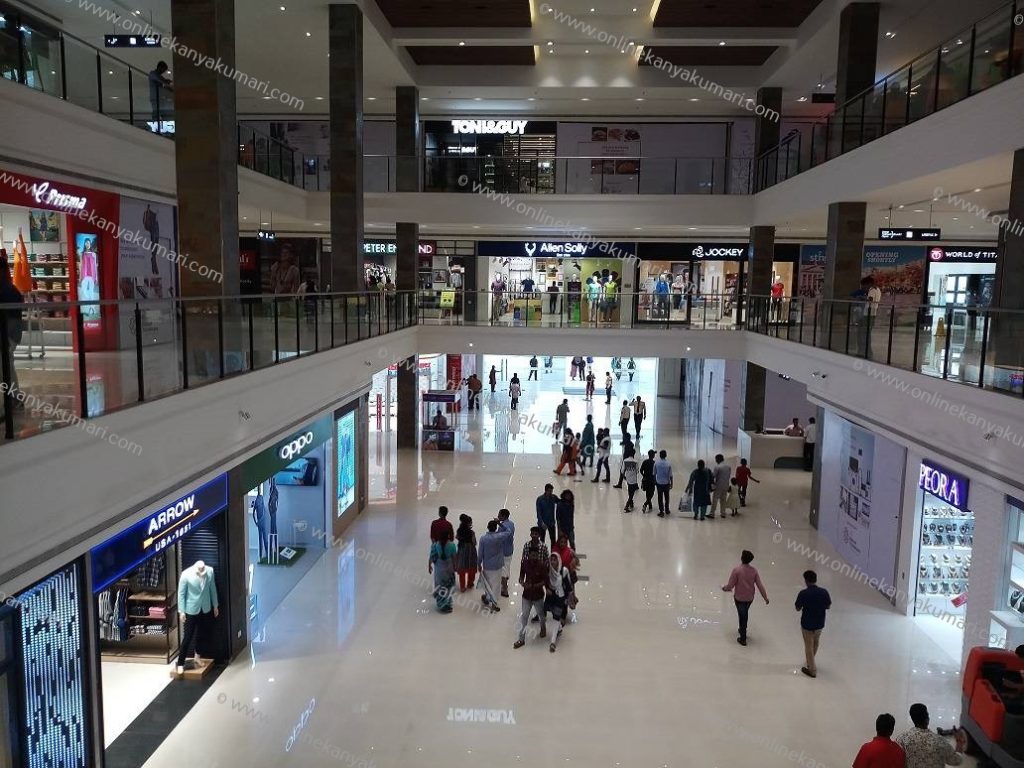 The total space of the mall is spread over seven lakh square feet in three floors set up on seven acres beside the NH 66 bypass. The retail space comprises more than 300 retailers.
The Global Brands that are present here include, Adidas, Allen Solly, Apple, Arrow, Baskin Robbins, Bata, Jockey, KFC, Malabar Gold and Diamonds, Park Avenue, VIP, Woodlands, Titan, Louis Philippe, etc.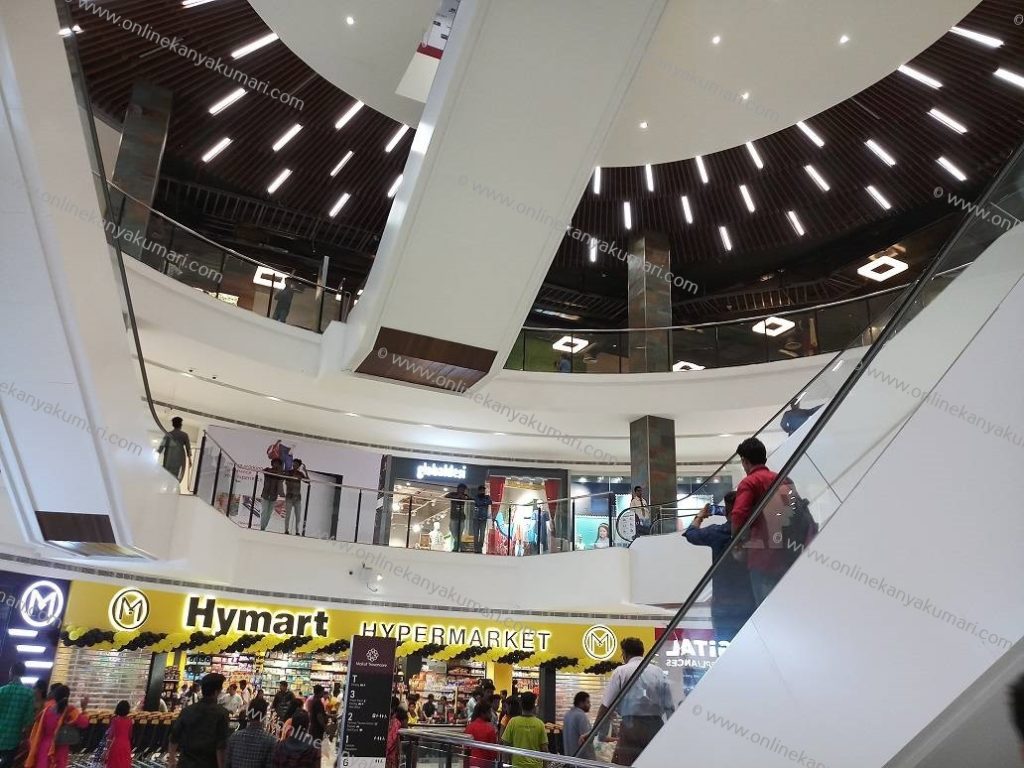 The Mall of Travancore also features the Largest Hypermarket in the city.
Entertainment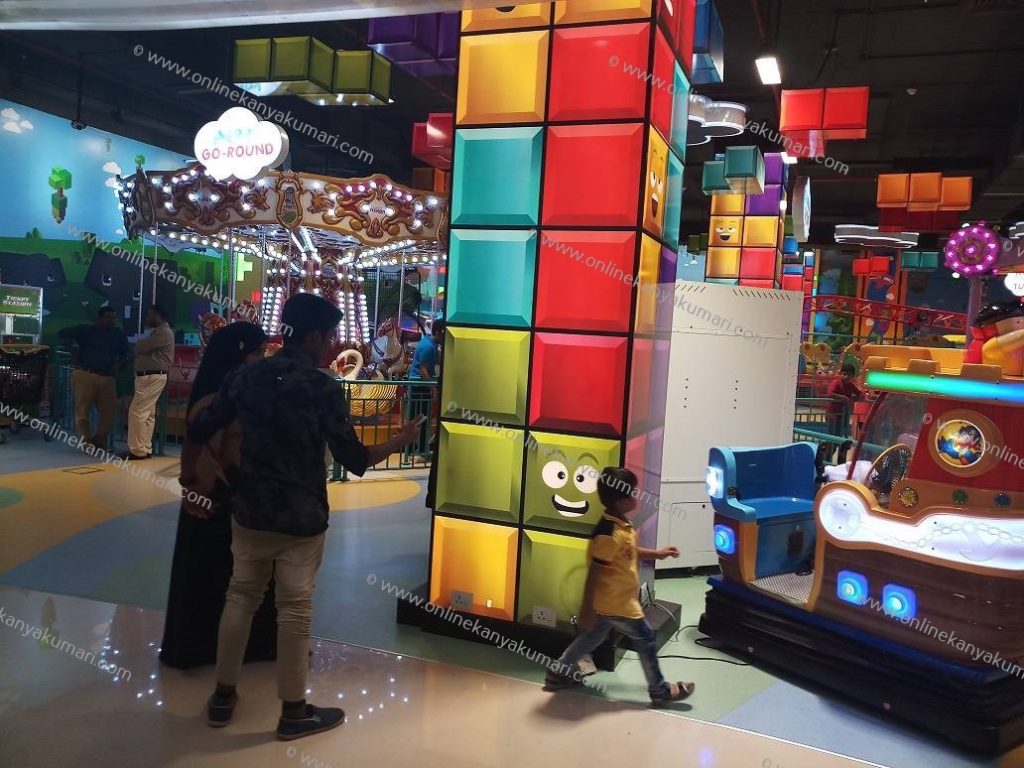 There are seven multiplex theatres handled by Carnival Cinemas.
Playaza – A 15,000 square feet play area comprising of 11 indoor rides, 60 video kiosks and 9D theatre.
Food Brands at Mall of Travancore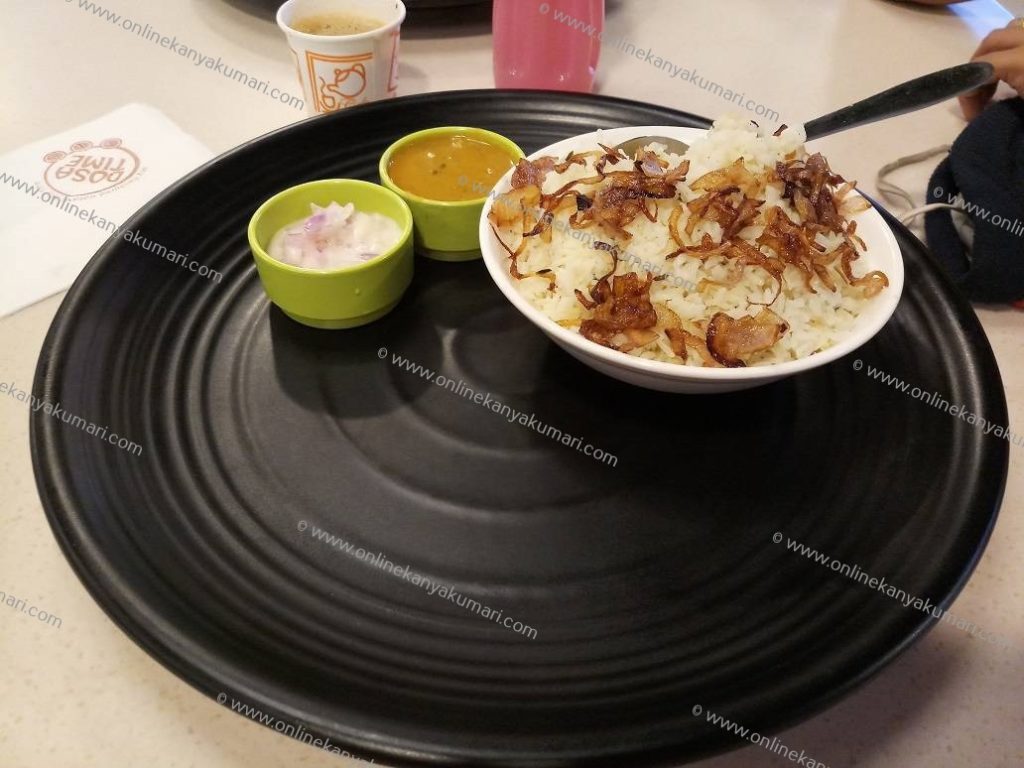 Few of the Food Brands that are located in the Food court in Mall of Travancore are given below.
Baskin Robbins: Mouthwatering Ice Creams.
Chai Chai: Has various options for Tea and Coffee along with snacks like Egg roast, Fried Rolls etc.
Fujian Express: Offers Thai, Malaysian and Chinese Cuisines under one roof.
Hottey Smokey: Offers wide range of American and continental dishes.
Chicking: Burger, Fried Rice and other Chicken dishes.
KFC: Good Chicken, grilled chicken, Burger, Nice food and crushers. Best place for family.
Green Apple: This is an outlet for Juices and shakes. A variety of Juices and shakes are available here.
Falooda Nation: Various options for falooda, Shakes, Smoothies, Fruit Salads. With plenty of flavours to choose.
Dosa Time: Variety of Dosa's to taste and enjoy. Almost 40 varieties of Dosa's.
Naga's:
Le Arabia: Amazing Restaurant for both Vegetarian and Non-Vegetarian dishes. Ice creams are also available.
Parking
The parking is situated on the underground and at the terrace of the mall and the colossal parking space can handle more than 1000 cars and 1200 two wheelers at a time.
Working Hours
The mall is open from 10.00 AM to 11.00 PM on weekdays and open from 10.00 AM to 12.00 AM on weekends.
Official Website: www.malloftravancore.com