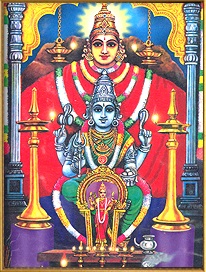 Mandaikadu Bhagavathi Amman Temple Ettam Kodai Festival 2016 on 14.03.2016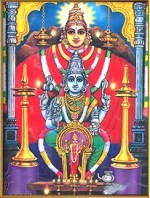 Mandaikadu Bhagavathi Amman Temple Masi Festival fete for 2016 started on 28th February and concluded on 8th March with the Odukku Pujai.
After the conclusion of Masi Festival, the following eighth day Tuesday is celebrated as Ettam Kodai Festival. This year 2016, the Ettam Kodai Festival is celebrated on 14th March 2016 (14.03.2016).
Mandaikadu Bhagavathi Amman Temple is the world famous Hindu Temple situated in Mondaikadu, a place 23 kms from Nagercoil, 60 kms from Trivandrum and 100 kms from Tirunelveli. This Temple is built in Kerala style. The holy Tree for this Temple are Bo Tree and Neem Tree.
Ettam Kodai Festival 2016 Program Schedule
| | |
| --- | --- |
| 4.30 A.M (Early Morning) | Temple Opening (நடை திறப்பு) |
| 5.00 A.M | Panjabhishekam |
| 1.00 P.M | Uchikaala Pujai |
| 6.30 P.M | Sayaratchai Deeparathanai |
| 8.00 P.M | Aththaazha Pujai |
Special Arrangements
People all over from Kanyakumari District and Kerala come to worship the Bhagavathi by offering Pongala and also dip their feet in the sea.
Govt. has arranged Special busses from Nagercoil.
Bharani Kodai
In the Tamil month of Panguni, the star Panguni day is celebrated as Bharani Kodai. It is believed that Mandaikadu Bhagavathi Amman was born on this day. This year 2016, the Bharani Kodai is on 9th April 2016 (09.04.2016).