Nagaraja Temple is a Hindu place of worship in Nagercoil. Although there are many temples dedicated to Nagaraja worship, this temple is located in NagarKovil, the place named after the Nagaraja Temple. Nagaraja Temple is situated in the heart of the city of Nagercoil. Five headed Nagaraja (King of Serpents) is the presiding deity here. The images of Lord Shiva, AnanthaKrishna are also enshrined here. The images of the Jain Theerthangaras, Mahavir and Parsvanathar are also found in the pillars of this Temple. This temple is assembled of four religious principles of Saivam, Vaishnavam, Jainism and Budhism.
The entrance to the Nagaraja Temple is reminiscent of Chinese architecture of a Buddhist vihar. The entrance is called as "Mahameru Maaligai". This is the emblem of Nagercoil Municipality.
Even though the Temple faces East side, the entrance to this Temple is through the South side.
This Temple is over 1400 years old. The puja's are performed here according to Kerala tradition.
The Temple garden is famous for Nagalinga Flowers (Couropita Gynensis) which is a symbolic representation of Nagaraja. There are numerous idols of serpents in this temple and it is believed that the serpent's safe guards the temple and its gardens. Once this entire town is called as Kottar and this name later changed to Nagercoil.
In Valmiki Ramayana (Episode 67, Sloka 46-49), it is mentioned that Nagas lived in the Mahendragiri Mountain which is around 20kms from Nagercoil and worshipped Serpent God.
The worship of serpent is based on the worship of nature.
The Sanctum and Prasadam
The sanctum sanctorum (கருவறை மேற்கூரை) is a thatched roof. Every year during the Tamil month of Aadi (July-August), the roof is renewed. At that time, the workers would see a snake in the roof and that too every year.
The prasadam distributed here is only the sand, scooped out of the sanctum ground where the image of the deity in enshrined. The sanctum is a sand surface and is always moist. The sand is black in color for six months and white in color for the remaining six months.
Worshipping Speciality of Nagaraja Temple
* Worshipping in this temple gives relief from the adverse effects of Serpent Planets Rahu and Kethu.
* People facing Naga Doshas, perform milk abhisegam (anointing) to Nagaraja.
* Married couples without child worship here to get child boon.
* Worshipping in this Temple is believed to cure skin diseases.
* There are many Serpent idols below the Sacred Fig Tree (Peepul Tree / Peepal Tree / Pipal Tree / Arasa Maram – அரச மரம்) in the east of the temple. It is believed that pouring milk on these statues of serpents and worshiping will cure diseases and also prayers will be fulfilled.
Nagaraja Temple Nagercoil History (Traditional)
There are many stories about the history of this Temple. Anyhow no proper records are available.
According to legend, a woman was cutting grass in the field. At that time, blood oozed from the ground. The woman was scared and she immediately ran to the village and informed them. Villagers came to the spot and they found there a five headed Serpent idol. The villagers immediately cleaned the ground and built a small thatched shrine for the idol and worshipped there.
During 1516 – 1535, King Boothala Veera Sree Veera Uthaya Marthanda Varma ruled this area with Kalakad as headquarters. He was suffering from leprosy. He visited this Temple every Sunday and worshipped here. Miraculously, his leprosy was cured and in gratitude, he built the present Temple at this place. And also he came to this Temple on Avani Month Sunday and worshipped here with his family.
During the construction of this Temple, Nagaraja came in the dreams of the King and told that he wished to live in the same thatched roof and not to construct a concrete covering in the sanctum sanctorum. Hence till day, the sanctum sanctorum is a thatched roof.
Oda Valli, the Temple Tree
The Temple Tree is Oda Valli. In recent times, the dense growth of this plant was removed from the temple premises as they found lots of snakes there. After that they tried to replant it there. But it did not grow till now. In before times, one leaf of this plant was also given with Prasadam. It is said that, each leaf tasted differently.
Some Other Beliefs about Nagaraja Temple
It is believed that Nagaraja Temple was once a Jain Temple. We could see the images of Jain Theerthangaras, Mahavir and Parsvanathar on the pillars of this Temple.
Festivals on Nagaraja Temple
* Brahmotsavam in the Tamil month of Thai (தை) [January – February]. 10 days.
* Krishna Jayanthi in August – September
* Navarathri in September – October
* Thirukarthigai in November – December
* Sundays of Tamil Month Aavani (August – September) (ஆவணி மாதம்). Sunday worship in this Temple is considered to be special. Also there will be lot of crowd in the Sunday's of Tamil Month Aavani (August – September) (ஆவணி மாதம்).
* Ayilyam (ஆயில்யம்) day of every Tamil month.

Darshan Timings
Morning 4.00 A.M to 11.30 A.M
Evening 5.00 P.M to 8.30 P.M

Address of Nagaraja Temple
Sri Nagaraja Swami Temple,
Nagaraj Koil Road, Nagercoil – 629001.
Phone: +91- 4652- 232 420, 94439 92216
Accommodation / Hotels
Good Accommodation is available at Nagercoil, Kanyakumari. There are many Hotels, Lodges and home stays available.
Airport
Tuticorin – 115 kms.
Madurai – 250 kms.
Trivandrum – 76 kms
By Rail:
Nagercoil Railway Station is the closest train facility available.
By Road:
Bus facility is available and well connected.
Trivandrum – 76 kms
Madurai – 250 kms.
Tirunelveli – 85 kms
Kanyakumari – 20 kms.
Best Season
Any time is good.
Visiting Hours
Morning 4.00 A.M to 11.30 A.M
Evening 5.00 P.M to 8.30 P.M
Sri Nagaraja Swami Temple Nagercoil Photo Gallery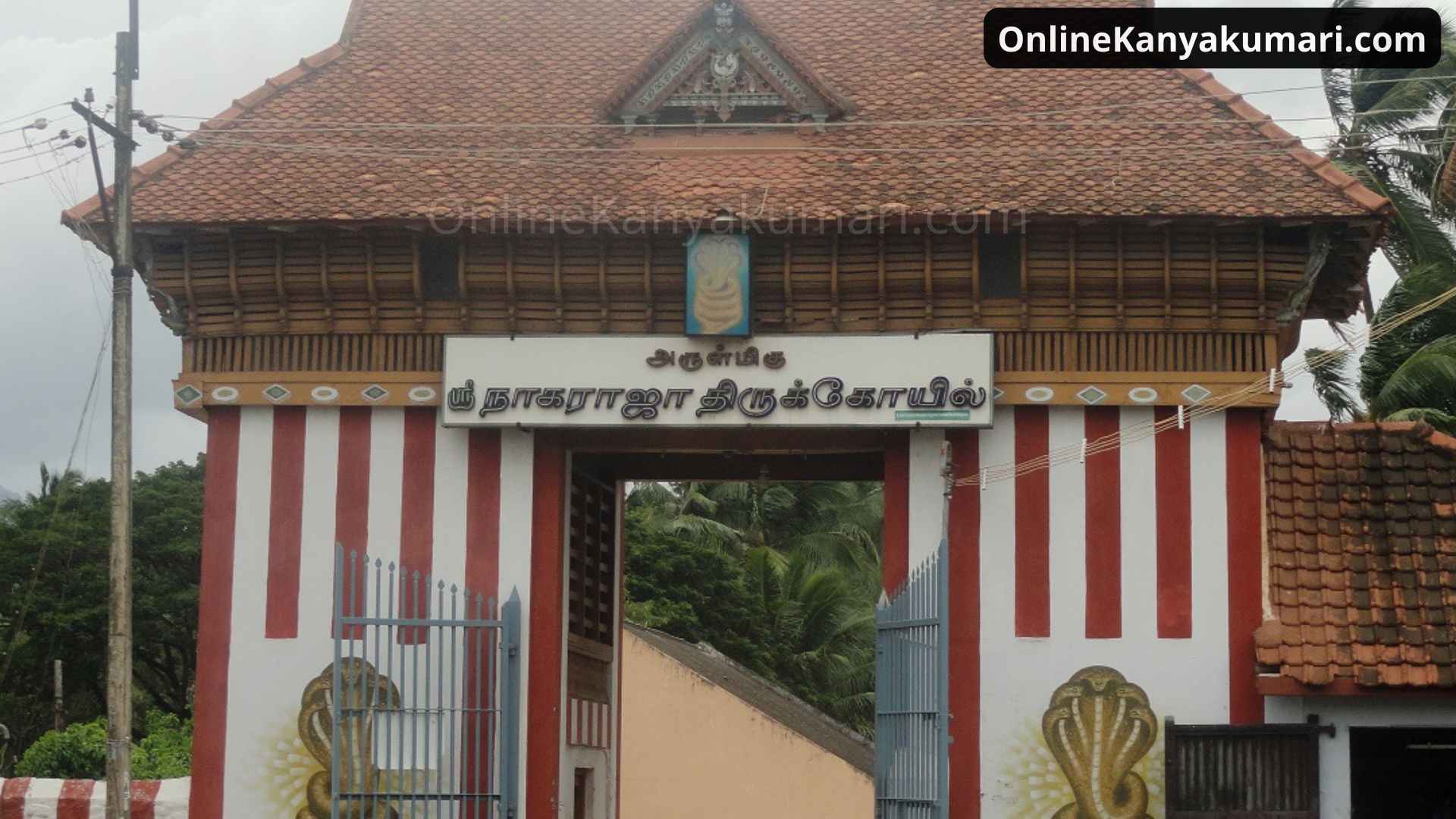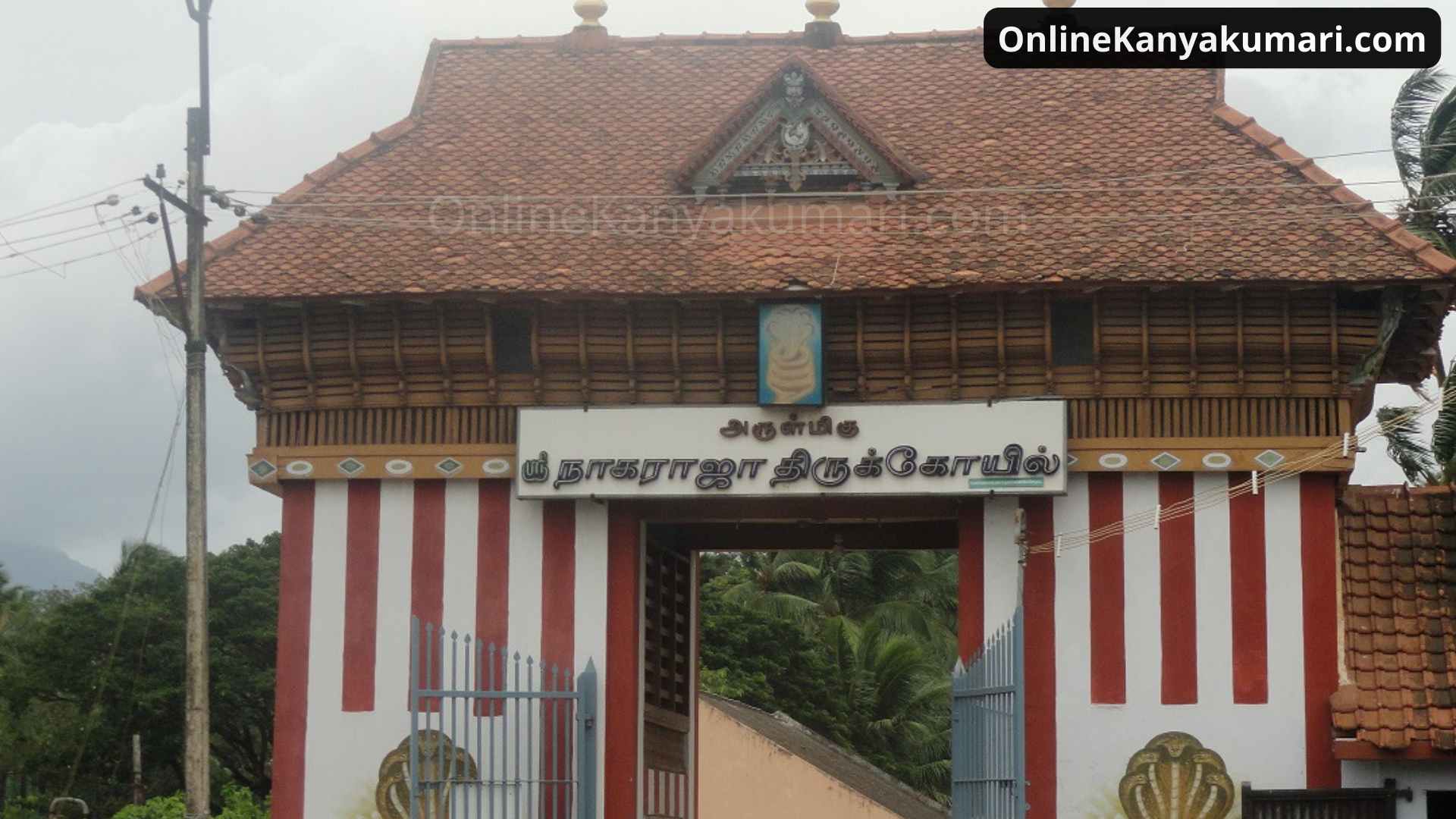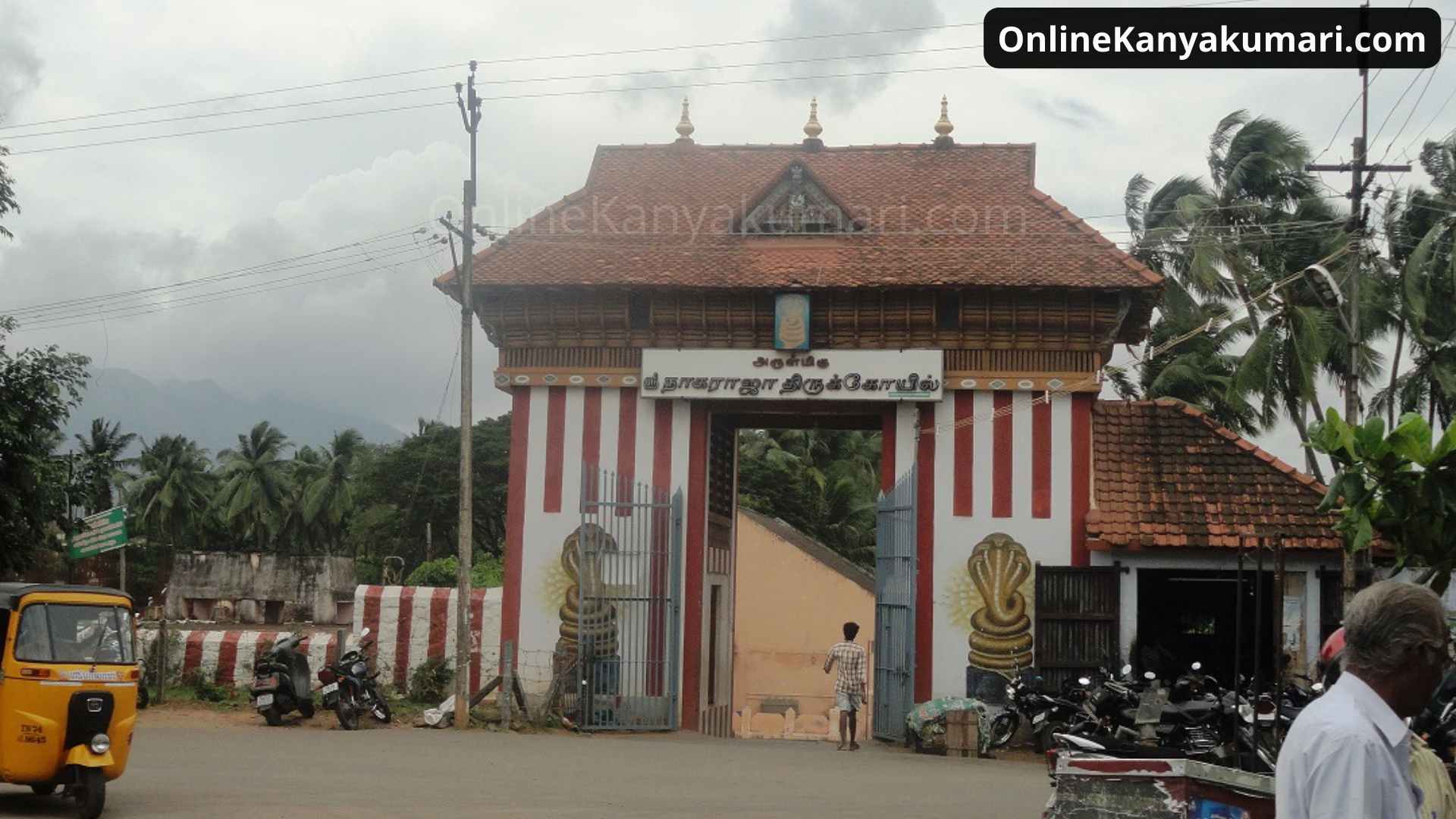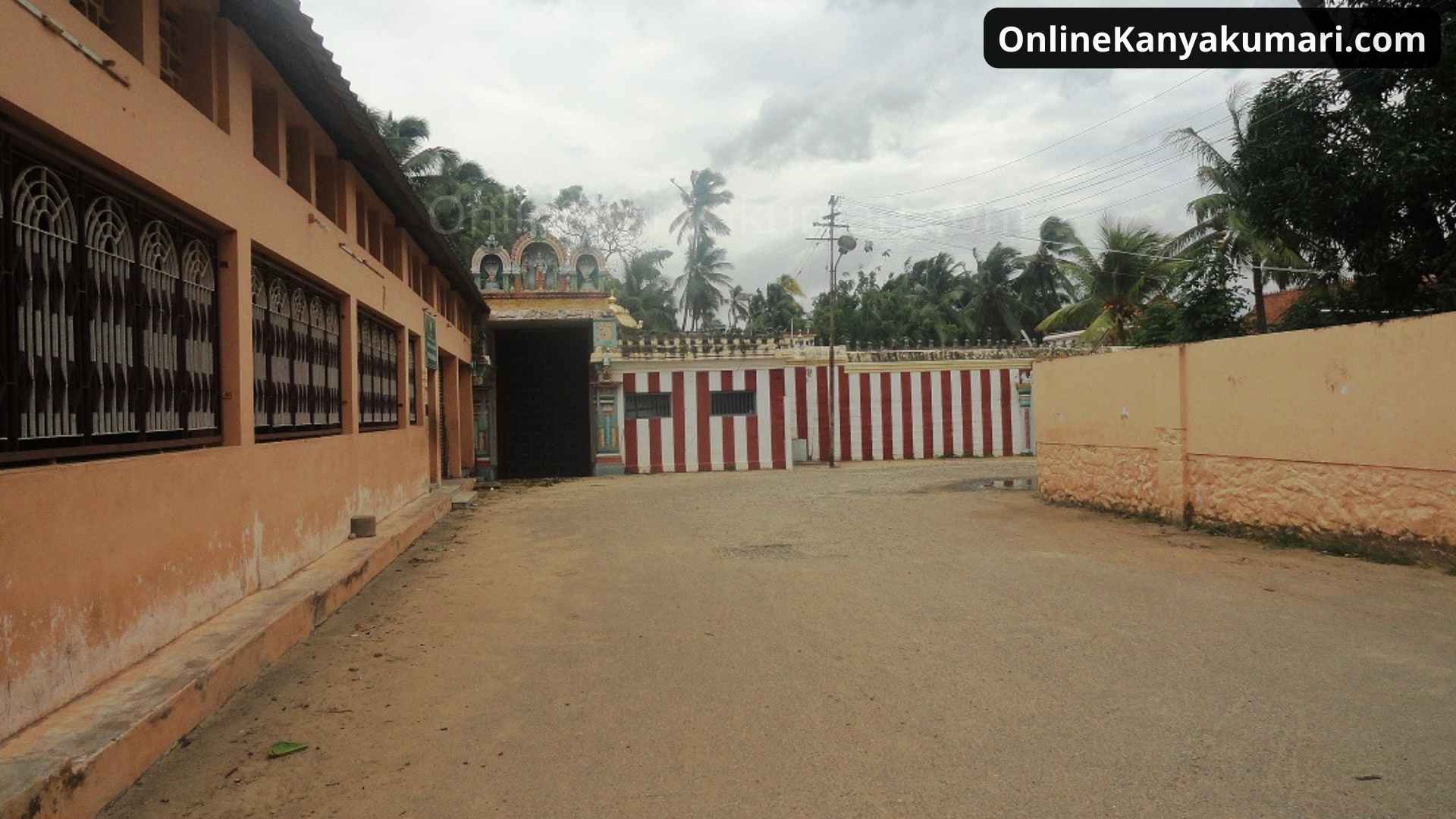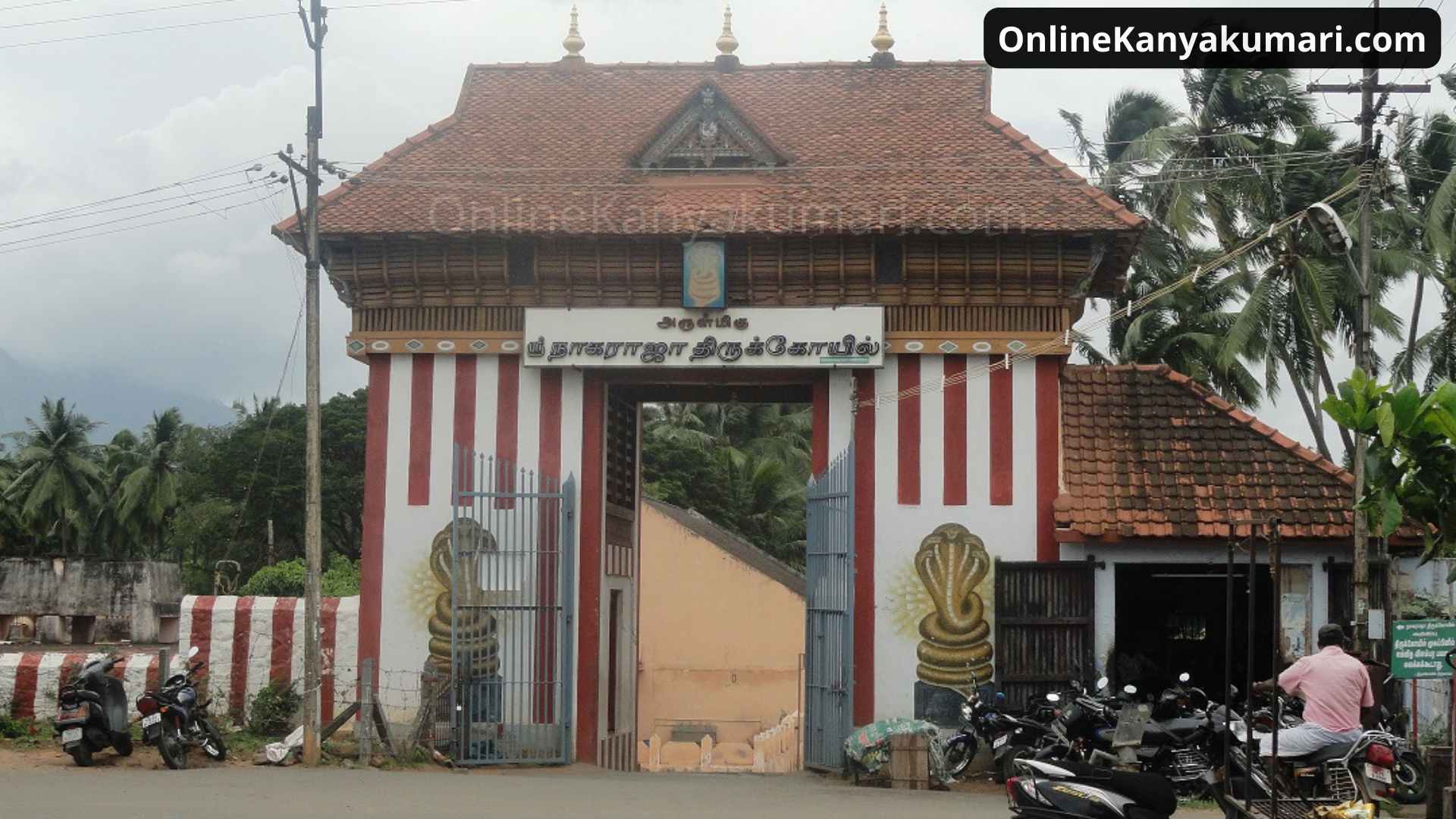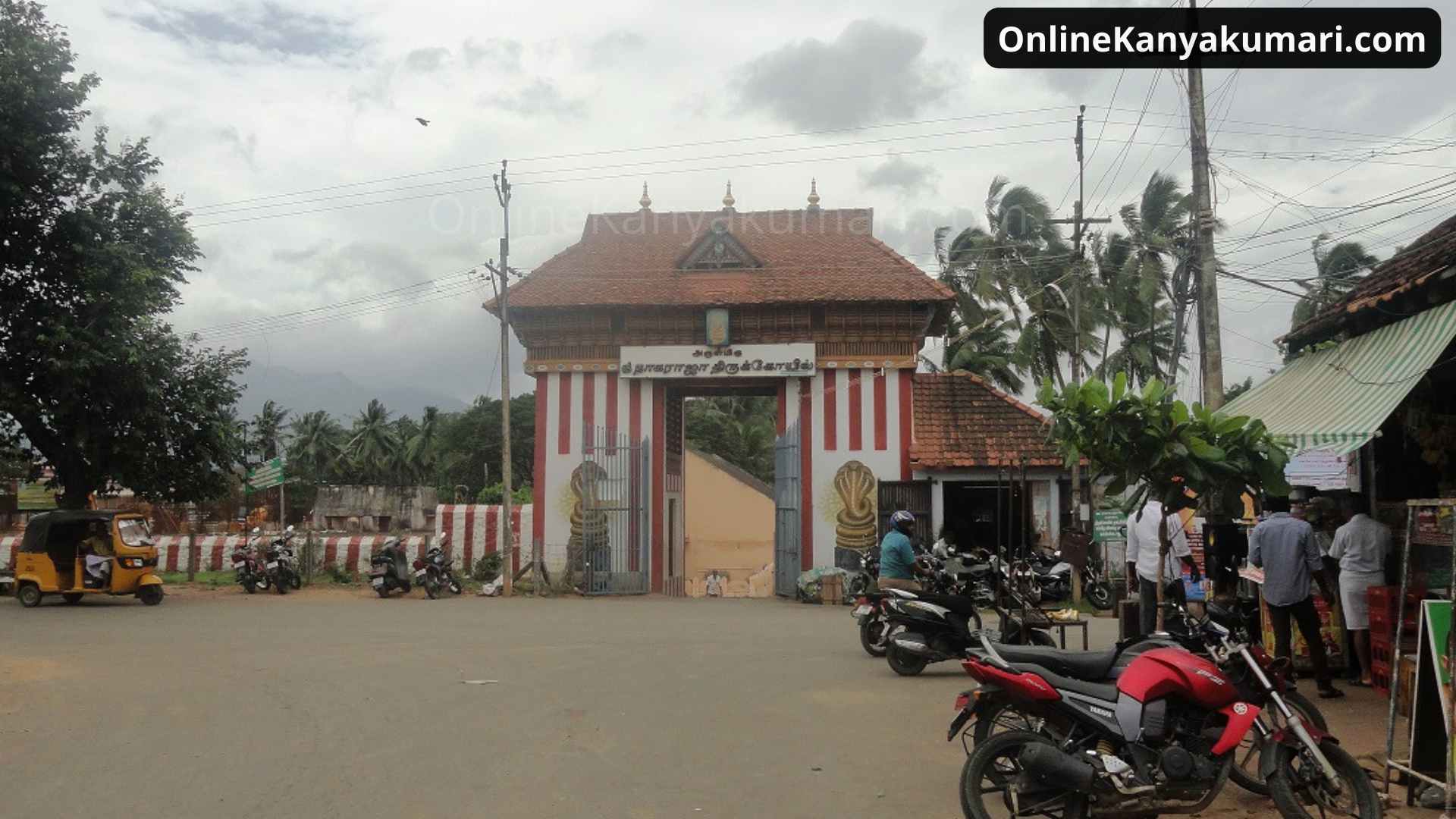 Nagaraja Temple Nagercoil Google Map Location