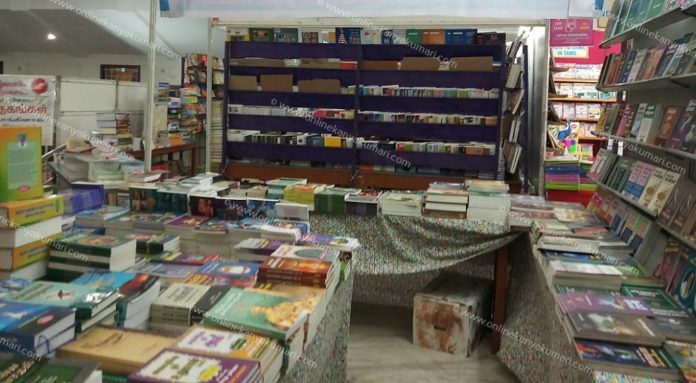 Nagercoil Book Exhibition 2019 | 27.09.2019 to 08.10.2019
The Nagercoil Book Exhibition has commenced from 27th September 2019. The Nagercoil book fair will be held at Pioneer Muthu Mahal, Kottar in Nagercoil. The Book fair will conclude on 8th October 2019.
25 Book Fair Stalls
There are a total of 25 stalls with wide range of books in Tamil and English on various topics like medicine, engineering, arts, literature, economics, physics, chemistry, history and general knowledge are available. All readers can get the books needed by them at this exhibition. This book fair is aimed at increasing the reading habit among the people. Comics for kids, story books for children, recipe books for housewives, health books and a number of other books are also available at this exhibition.
Visiting the book exhibition with children and getting some books for them will bring awareness in children about reading good books and also it would avoid using smartphones unnecessarily. Book exhibitions are a good place to visit with children.
Free Entry & Cultural Shows
The entry to Nagercoil Book Fair 2019 is free of cost. Every day evening, there are various cultural programmes.
Venue:
Pioneer Muthu Mahal, Kottar, Nagercoil.
Duration & Timings:
27th September – 8th October 2019, 11:00 a.m. to 9:00 p.m
Advertisement