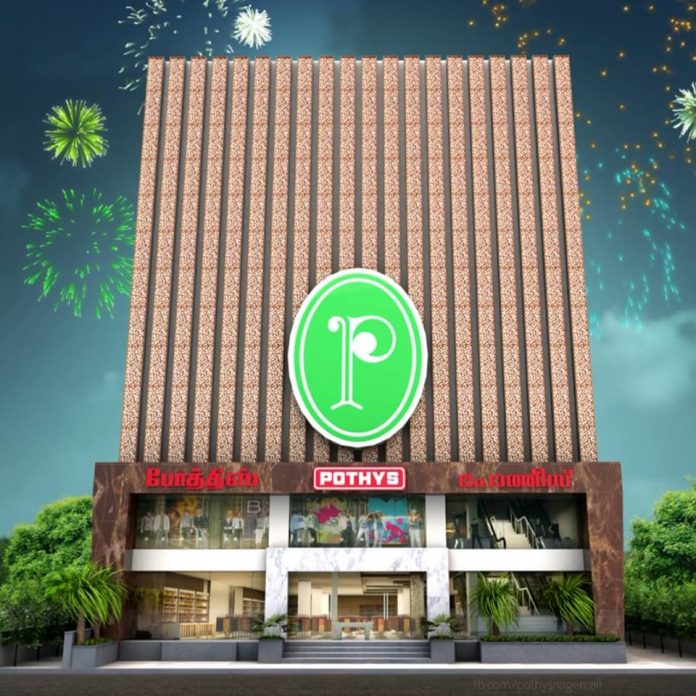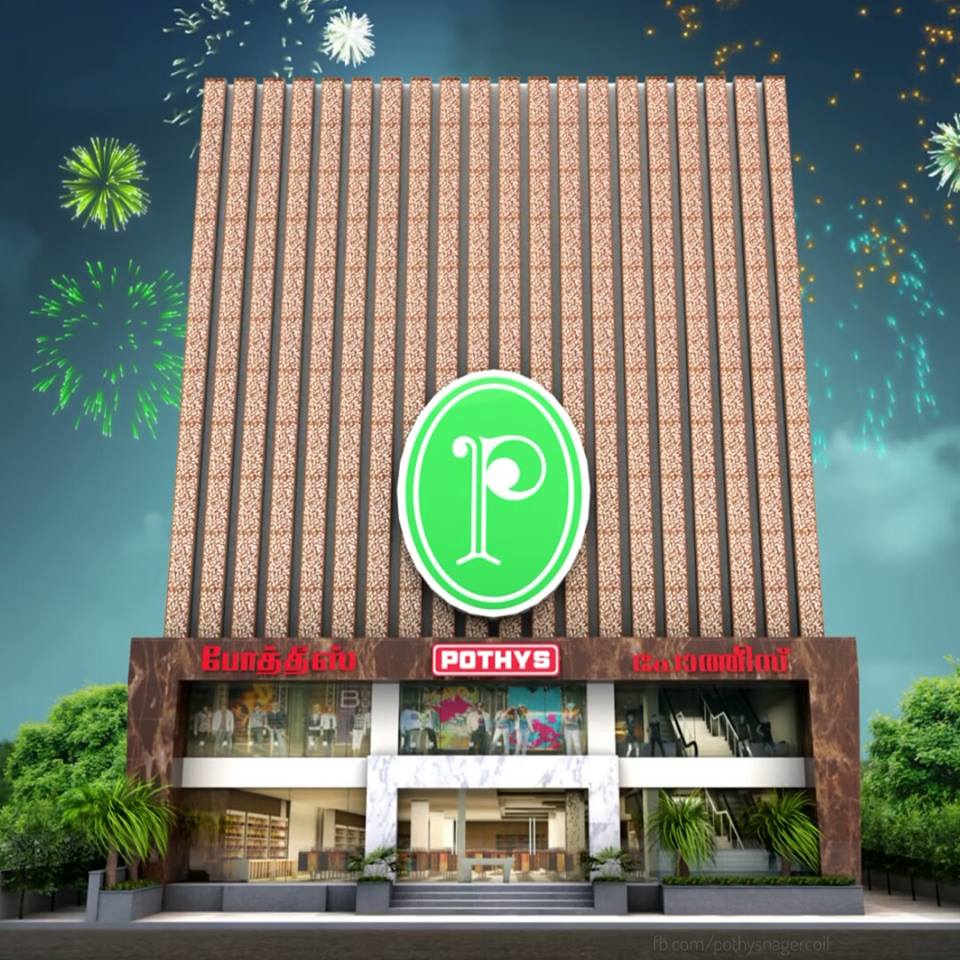 Pothys Nagercoil with  floors is the biggest shopping mall in Nagercoil & Kanyakumari District. It is inaugurated on 15th September 2016.The Managing Director of Pothys, Mr. Ramesh has told the press on 14th September that the inauguration of Pothys on 15th will be done by the people themselves.
Pothys Nagercoil is biggest Shopping Mall

Pothys branches are situated in Chennai, Srivilliputur, Tirunelveli, Madurai, Coimbatore, Trivandrum and Pondichery.
Pothys hold the Guiness Book of World Records for Worlds Longest Silk Saree. Also Pothys is ISO 9001 certified.
There is a spacious car parking facility in Underground floor 2.
Floor Details (This is for Reference only: Will be updated Soon!)
Ground Floor
Cotton Sarees, Synthetic Sarees, Fancy and Designer Sarees.
1st Floor
Wedding Sarees, Kancheepuram, Aarani, Tharmavaram Silk Varieties.
2nd Floor
Chudithar Materials, Ladies Readymade Garments
3rd Floor
Children Readymades
4th Floor
Men Readymades
Location: 161, K. P. Road, Opposite Collectorate, Nagercoil – 629001
Phone: 04652 – 279830
Pothys Website: www.pothys.com