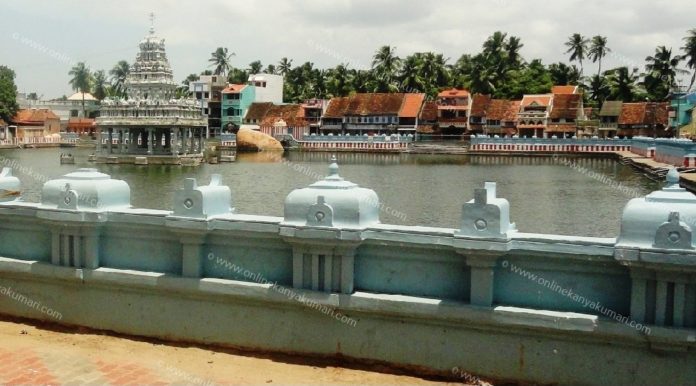 Suchindrum Temple Chithirai Theppa Thiruvizha 2019 begins on 5th May, 2019
Thanumalayan Temple situated in Suchindrum on the banks of Pazhayar is a very famous temple in Kanyakumari District. The 10 day Suchindrum Thanumalayan Temple Chithirai float festival (Theppa Thiruvizha) will begin on 5th may, 2019 with the hoisting of Temple flag.
10 day Suchindrum Temple Chithirai Theppa Thiruvizha 2019
Every year in the Tamil months of Chithirai, Aavani, Margazhi and Masi, 10 days festival is celebrated in this Temple.
This year, Suchindrum Temple Chithirai Theppa Thiruvizha 2019 festival begins on 5th May and celebrated till 14th May.
On 5th May morning at around 6.30 AM, the Temple flag is hoisted. On the following days, there is many Pujas, Special Ahisegams, rituals performed for the presiding deities and also religious conference and functions are celebrated.
Temple Car Procession
On 13th, at morning 9.30 AM there is Temple Car Procession. In this, three chariots of Amman Chariot, Pillaiyar Chariot and Indran Chariot strolls in the procession.
On 14th, which is the final day of the festival, at night around 8.00 PM, the Theppa Thiruvizha is celebrated. In this, the presiding deities – Perumal and Ambaal were tank around the Temple tank three times in decorated floats. Hundreds of devotees take part in this festival.
Facilities and Security Arrangements
The local administration has done all the arrangements and facilities for the devotees to take part in the festival without any difficulties. Special buses are operated to the temple from various places. Drinking water, sanitation, medical facilities, security arrangements has been done elaborately.
Suchindrum Temple in wikipedia