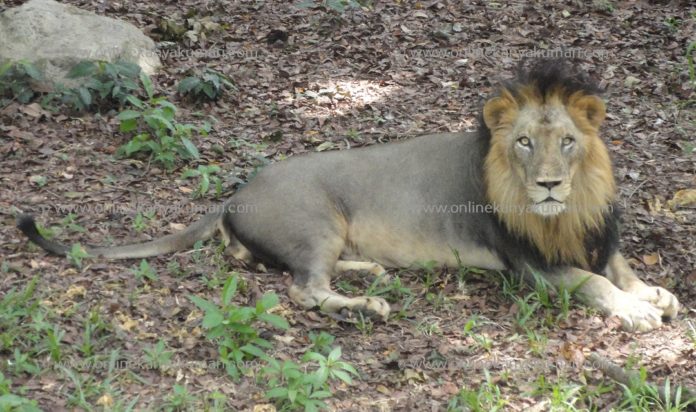 Trivandrum is the Capital City of Kerala. Trivandrum is also called as Thiruvananthapuram, meaning "The Abode of Anantha". Trivandrum is one of the Popular Tourist destinations in Kerala and South India. Trivandrum is located in the western coast of India in the extreme south. In this article, we have given a brief description about the Trivandrum Tourist Places, Tourist Attractions in Trivandrum. For more details, you can click on the paragraph heading.
How to Reach Trivandrum:
By Road:
Trivandrum is well connected by road. There are direct buses available from major cities like Chennai, Bangalore, Ernakulum, Mumbai etc. The Government bus transport is operated by Kerala State Road Transport Corporation (KSRTC). The Central Bus Station is located in Thambanoor, just opposite to Trivandrum Central Railway Station. Apart from buses, Auto –Rickshaw and Taxis are also available for transport.
By Train:
Trivandrum Railway station is called as Trivandrum Central. This is one of the busiest Railway station in Kerala. Many long distance trains are operated from here. Trains are available to almost all the cities in India.
By Air:
Trivandrum International Airport is located around 7 kms from Trivandrum at Chakai, near Shanghumukham beach. There are a number of flights from here to cities in India and International Cities. This is the first Airport in Kerala which started its operation in 1935.
Seasons of Trivandrum:
1. Winter (October to February)
2. Summer (March to May)
3. Monsoon (June to September)
Trivandrum Tourist Places (Places to Visit in Trivandrum):
There are many Trivandrum Tourist Places. We have given here Ten Trivandrum Tourist Places. More Trivandrum Tourist Places will be added in this article very soon.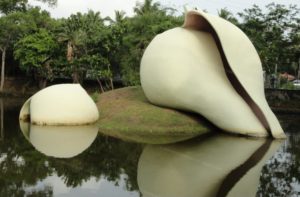 Veli is an ideal picnic spot with boating facility. The park is well maintained with flowering plants and looks very beautiful. Veli is located 1 km from Shungumugham beach. This is a very popular picnic place in Trivandrum.

Padmanabhapuram Palace is located around 55 kms from Trivandrum in Thuckalay, Tamil Nadu. Padmanabhapuram was once the seat of Travancore state. This 16th century wooden Palace is noted for its architecture. Many antiquities of the Royal family are on display. Monday is a holiday.
3. Napier Museum & Zoo

Napier Zoo is one of the oldest zoos in India and also the Best. It has many variety of Animals and Birds from India and abroad. Monday is a holiday. The Napier Museum is located inside the museum grounds and it has a vast collection of rare antiquities, bronze statues and many other archaeological collections.
4. Shunghumukham Beach

This beautiful beach is located around 7 kms from Trivandrum City. Frequent bus facility is available from East Fort bus stand. This is a long stretch of beach of clean sand. This beach is a best place for relaxation or picnic. Watching Sunset is very beautiful. There is a big sculpture of a Mermaid which is very attractive.
5. Kovalam Beach

This is one of the very famous and beautiful beaches in Trivandrum. Tourist from all over the world visit here. There are many health & Yoga centres providing unique Ayurveda treatments. The silvery beach is very beautiful and bathing here is the major attraction. Kovalam has three beaches namely Lighthouse Beach, Hawah Beach & Samudra Beach.
6. Varkala Beach

Varkala Beach is one of the best and magnificent beaches in Kerala. It is also called as Papanasam Beach. Varkala beach is located around 51 kms from Trivandrum. It is believed that bathing in the Papanasam Beach will cleanse away one's lifetime sins. Janardhanaswamy Temple located here is more than two thousand years old. The beach is unique with cliffs near the Sea.

7. Neyyar Dam

Neyyar dam is located on the hills of Western Ghats, around 32 kms from Trivandrum. This picturesque dam is a good place for picnic. Boating facilities are also available here. Near the dam, there is a crocodile farm and Lion safari park.
8. Neyyar Wildlife Sanctuary

This wildlife sanctuary has a variety of birds and animal which includes Lion-tailed Macaque, wild boar, sloth bear etc. Agastya Mala Peak located within Neyyar Wildlife Sanctuary is a good option for Trekking and picnic spot.

9. Poovar Island

Poovar is located around 30 kms from Trivandrum. Poovar is a beautiful place of backwaters, beaches and Island. Poovar was once a major sea port in the historic period. There are many resorts here which offer a memorable stay to the tourists. Poovar beach is a great place for relaxation. It offers a stunning view. Boating is available in the backwaters.
10. Ponmudi

Ponmudi is a beautiful hill resort at the height of 915 meters above sea level. Ponmudi is located around 61 kms from Trivandrum. The place is very beautiful and is good for picnic and trekking. It is surrounded by Tea plantations. The travel gives a thrilling experience as it has 22 hairpin turns. Variety of wildlife is found here.

We have given about Trivandrum Tourist Places details in more details in our other articles also. Please view them for more information.
References:
https://www.keralatourism.org/